Cybersecurity Center
This center supports education and outreach in cybersecurity. A degree in cybersecurity and network administration provides you with the technical skills and knowledge needed to work with computing systems and network-driven information systems. Our program offers a comprehensive real-world curriculum that equips you with the expertise to excel in the dynamic field of cybersecurity and network administration. This degree is an NSA-validated program of study in Cyber Defense Education (CAE-CD), pending designation.
What You'll Learn in Your Cybersecurity Degree
build a solid foundation of current knowledge in network and system administration and security, and develop skills in computer systems hardware and software installation, upgrade, troubleshooting, and management, as well as network design implementation, administration, and security.
Network Design
You will develop skills in planning, designing, and implementing network architectures and topologies.
Network Administration
You will acquiring knowledge and practical experience in managing network resources, including configuring routers, switches, firewalls, and other network devices.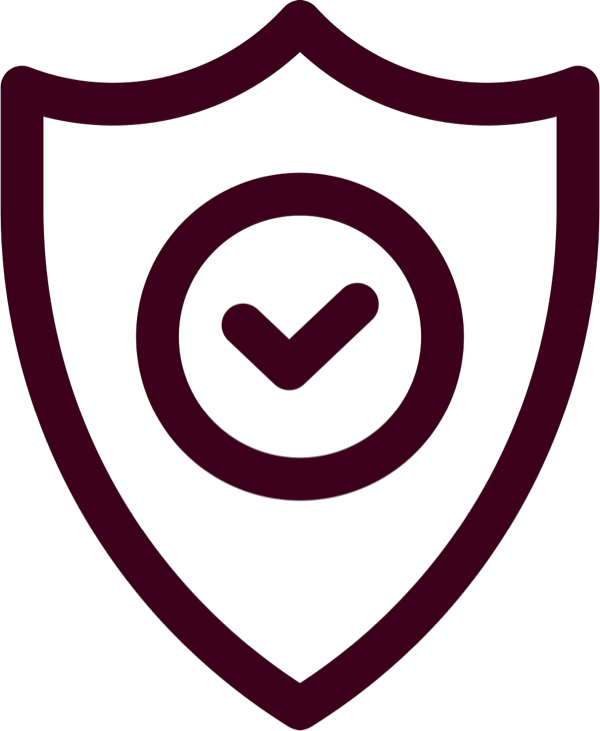 Cybersecurity and Network Security
You will gain expertise in implementing various security measures to protect networks, including encryption, VPNs (Virtual Private Networks), access controls, intrusion detection and prevention systems, and security auditing.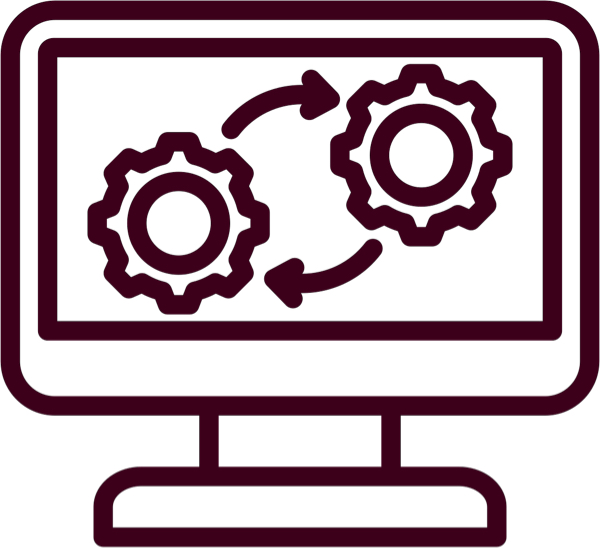 System Administration
You will develop proficiency in installing, configuring, and managing operating systems, including Windows, and Unix-based systems.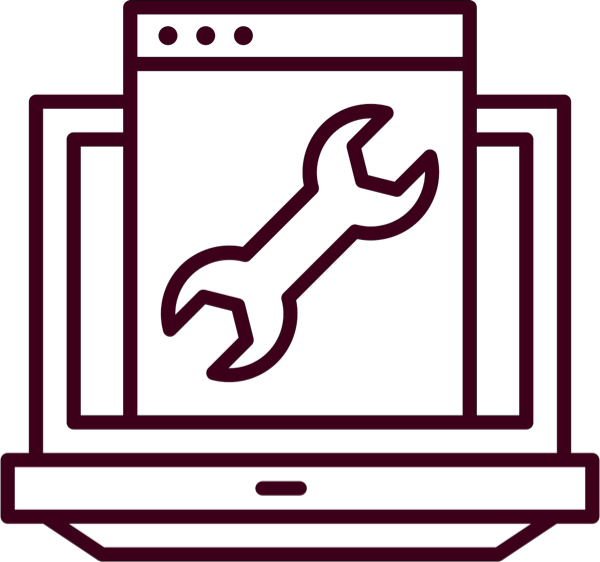 Troubleshooting
You will develop your problem-solving skills to diagnose and resolve hardware, software, and network issues, including network connectivity problems, system crashes, and software conflicts.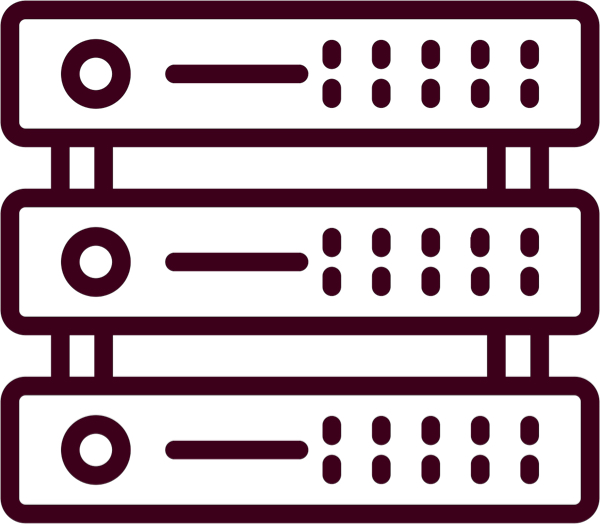 System Upgrades
You will understand the process of updating and patching operating systems, applications, and firmware to address security vulnerabilities and ensure system stability.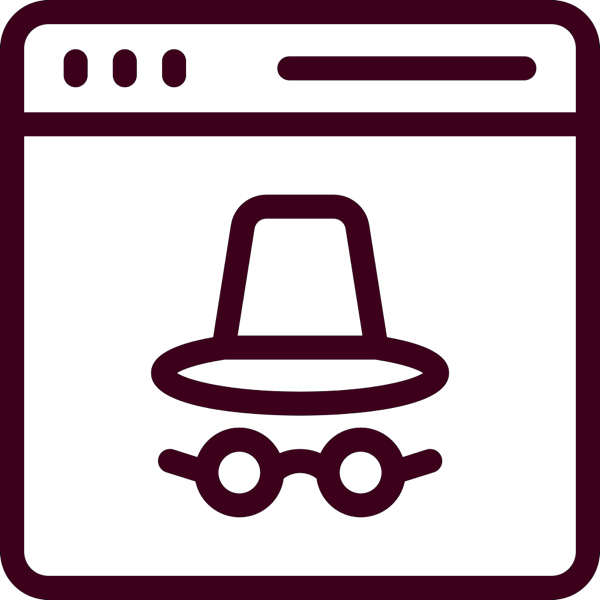 Ethical Hacking and Penetration Testing
You will gaining an understanding of ethical hacking methodologies and techniques to identify and assess vulnerabilities in networks and systems, and performing penetration testing to evaluate security defenses.
Cybersecurity Career Outlook
The computer field is both challenging and exciting, with an enormous potential for professional growth. According to the 2022 Occupational Outlook Handbook prepared by the Bureau of Labor Statistics, employment in computer and information technology occupations is projected to grow 15 percent from 2021 to 2031, much faster than the average for all occupations. This increase is expected to result in about 682,800 new jobs over the decade. The demand for skilled professionals in cybersecurity and network administration is high, with approximately 418,500 openings each year from growth and replacement needs.
Cybersecurity Salaries
in the cybersecurity field are competitive. Zip Recruiter has the median annual salary in the US for cybersecurity administrator as almost $95,000, and in NYC at nearly $108,000 in May 2023, with an entry-level salary of about $80k (ziprecruiter.com and salary.com) in NY. Pursuing a career in computer and information technology can lead to financially rewarding prospects.
What can you do with a cybersecurity degree?
A degree in cybersecurity and network administration opens doors to various career options in this rapidly expanding industry. Some of the potential career paths include:
Cybersecurity / Information Security Analyst
IT Manager
Computer Systems Analyst
Cybersecurity Architect
Computer Systems Administrator
Cybersecurity / Network Administrator
Cisco Systems Administration
Computer Support Specialist
Cybersecurity Specialist
Cybersecurity / Network Consultant
Cybersecurity / Network Manager
Cloud Computing Specialist
As technology continues to advance, the demand for skilled professionals in these roles will remain high. By enrolling in our program, you'll gain the necessary expertise and qualifications to excel in these exciting career opportunities.
Why a Touro NYSCAS Cybersecurity Degree?
Industry-driven and Practical
Our courses are industry-driven and our curriculum is designed in collaboration with industry professionals, ensuring that the knowledge and skills you gain are exactly what's needed now. And we're continually reviewing our programs and fine-tuning them to meet the evolving industry.
Your classes are taught by experienced faculty, industry professionals who bring their real-world expertise into the classroom, offering valuable insights and practical knowledge.
Supportive & Flexible
We work hard to keep our classes small to foster engagement and interaction. Our faculty and administrative staff go the extra mile to give personal attention to each student and try to give you what you need to reach your career goals.
Our evening and Sunday classes allow you to study full-time at Touro while also working full-time, providing the flexibility needed to meet your current responsibilities as you work towards your future.
Career Changers Welcome
If you were a programming major but didn't like writing code, or you're in a completely different field looking for a career change and want to work with computers, this program could be right for you. We're not focused on programming, you can work with computer hardware, software, and cybersecurity without the need to write programs. No specific background is required to start the program.
Get Industry Certifications as You Get Your Degree
Most of our courses are aligned with industry certification requirements, giving you the opportunity to take a variety of exams upon satisfactory completion of the courses. Certifications include:
CompTIA A+ (Hardware and Software)
CompTIA Network+
CompTIA Security+
Cisco CCNA (Cisco Certified Network Associate)
CWNA (Certified Wireless Network Administrator)
Get a Graduate Degree Faster
Eligible students pursuing a cybersecurity and network administration degree can participate in the Integrated Technology Merit Fast Track. This program allows you to start working towards your master's degree at the Graduate School of Technology while pursuing your bachelor's degree, providing a seamless pathway for career advancement.
Advisory Board
We meet regularly with an advisory board to make sure our cybersecurity program offers relevant and cutting-edge courses aligned with industry demands.
Joshua Josephs, Systems Administrator at Thrive Managed Services Provider
Avital Kohen, Sr., Cybersecurity Engineer, Healthcare Industry
Jeremy Amar Rambarran, IT Manager - Cloud Solutions, New York College of Podiatric Medicine
Itohan Okoroafor, Senior Engineer at Dell Technologies
Rocelli Corachea, Project Coordinator, NYC Department of Buildings