Milan to New York: NYSCAS Alumna Relocates and Jumpstarts Her Career
Social Worker Guendalina Almici Assists People with Disabilities in NYC and Thanks Touro for Helping Her Discover Her Purpose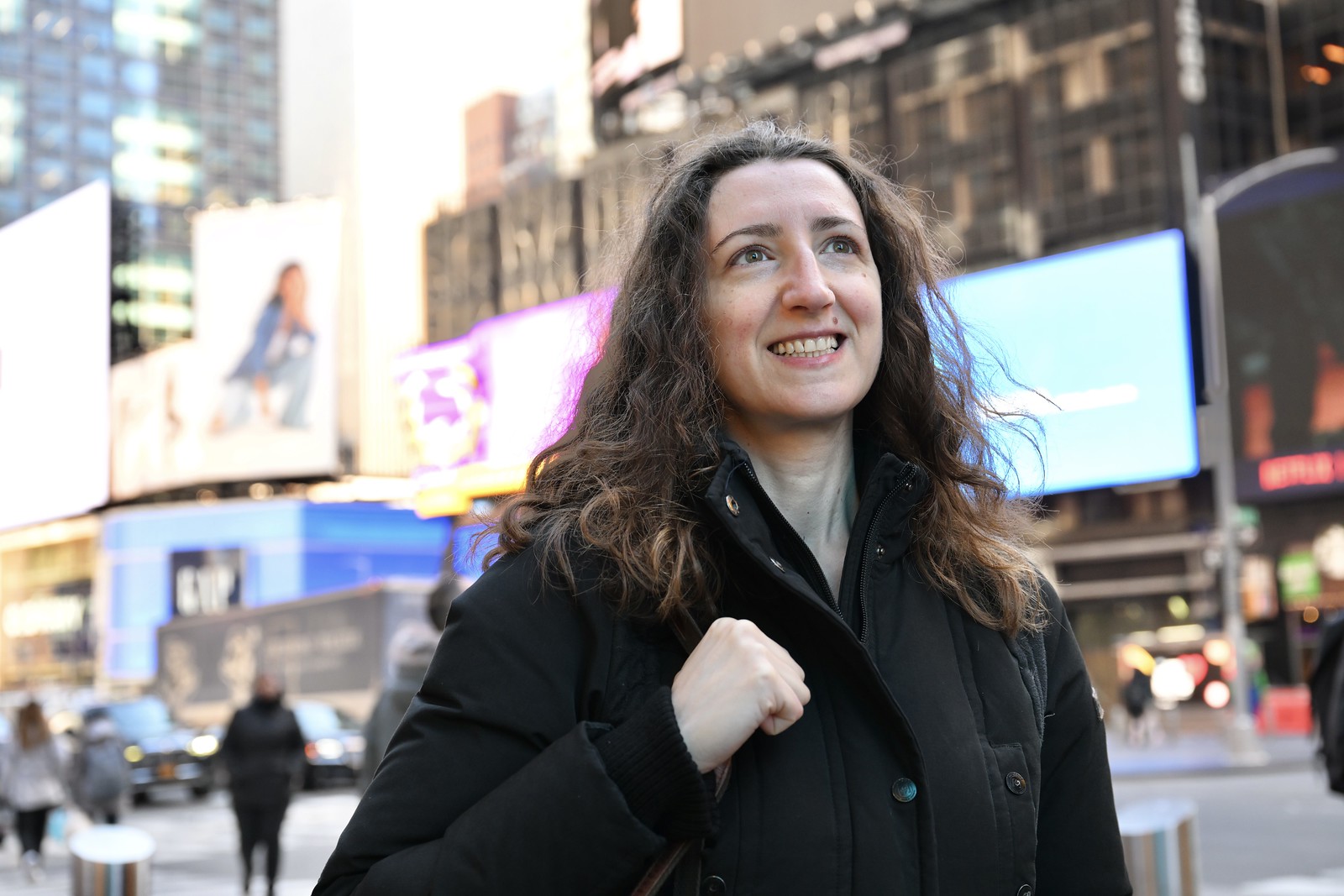 NYSCAS alumna Guendalina Almici
Guendalina Almici left everything behind—the country she was born and raised in and her family and friends—to pursue her dream of moving to the Big Apple. It was during her first visit to see a friend that she fell in love with the city and promised herself that she would return there one day to live. Over the next few years, Almici worked as both a nanny and a paralegal but was still in search of a career that she felt passionate about. Determined to finally fulfill her dream of living in New York City, she enrolled at Touro University's New York School of Careers and Applied Studies (NYSCAS) in 2012, and completed a bachelor's degree in psychology. It was at Touro that she quickly realized what she was meant to do—become a social worker and help people in need.
You are originally from Milan, Italy. Why did you decide to move to the United States?
It was during my first trip to NYC that I found myself in complete awe of my surroundings. I felt like a child, excited by everything I was seeing. I couldn't get enough of the various foods, diverse people, the different languages being spoken, the countless cultures represented, and the incredible opportunities the city offered. That visit prompted me to come back annually and each time I left I was more convinced that this was where I needed to live. While it was a hard decision to follow my dream and leave behind everything I've ever known, I eventually decided to go for it and haven't looked back since.
What was your first visit to NYSCAS like and how did your time there shape your career path?
After arriving at the college, I was directed to the international student's office, where I found the Touro staff to be extremely helpful. They were extremely patient, taking the time to explain everything to me step-by-step, including how to fill out the application, which documents I needed, the costs involved, the different majors I could choose from, and which classes were available. Most importantly, they told me about the scholarships I could receive that were solely based on a grade point average, regardless of citizenship status. Thanks to Touro's policy, I was given a scholarship for every semester during my four years as an undergrad student.
When I started college, I didn't have a specific career path in mind, but I knew I wanted to do something related to psychology. During one of my psychology classes, I learned about clinical social work. It was as if a lightbulb went off inside of my head! I thought it was very interesting and knew my skills from past roles could be easily transferable. The rest is history.
What did you do after receiving your bachelor's degree in psychology?
After completing my bachelor's degree in 2016, I pursued a master's in social work at Fordham University. After obtaining my LMSW, I briefly worked at a hospital in outpatient psychiatry, but the hospital did not sponsor work visas for social workers. At the time, I was in a program called Optional Practical Training (OPT), which allows foreign students to get work experience in the U.S. after graduating from a university located in the States. Shortly after, I was offered a position at AHRC NYC, an organization serving people with intellectual and developmental disabilities, in the same department where I'd completed my social work internship a year earlier. They agreed to sponsor my work visa, and I've been working there ever since.
Can you talk about your current role as Internship Coordinator at AHRC?
About two years ago, I transitioned from working directly with clients to managing AHRC's internship program. As Internship Coordinator, I recruit, place, and train interns throughout the agency and supervise social work interns specifically, some of which are also Touro students! I act as a liaison between the schools, the interns, and the various departments throughout the agency. My role requires me to leverage many of the social work-related skills that I learned in the college classroom such as active listening, serving as an advocate, counseling, demonstrating empathy, facilitating important meetings, mediating, organizing, and setting boundaries.
What are some of your favorite aspects of the role? The most challenging parts?
My favorite aspect is working directly with interns, especially supervising social work interns. As I graduated just five years ago, my memories of being an intern are still very vivid and I'm able to connect and relate to the interns I supervise. I understand the challenges of juggling school, an internship, and multiple life responsibilities. I feel honored to have been chosen to guide interns as they navigate through the unfamiliar dynamics of being new to the field and love helping them to develop skills they'll use throughout their careers.
I think the most challenging part of my role is managing all the moving pieces of coordinating an internship program. There is a lot of organizing, scheduling, planning, and of course, constant communication required in this role. It's essential that these working relationships start off and remain beneficial for everyone involved, while always keeping in mind that our first commitment is toward the people we support.
Congrats on recently getting your green card! How did it feel to reach this major milestone?
After living in the U.S. for 11 years, I'm proud to say that I've recently become a permanent resident. After sponsoring my work visa twice, AHRC NYC also sponsored my green card. This is the result of the joint effort of many people. I have a lot to be thankful for and I'm grateful for each person who supported me through this journey. I can honestly say I would not be where I am today without Touro University and my employer. New York is my chosen home, even though half of my heart will forever remain in my hometown of Milan.
What advice would you give prospective students considering moving across the world to pursue their careers?
I would say to go for it, even if you don't have everything planned or figured out. I believe in following your instincts and your dreams. I think it's normal to feel ambivalent, scared, anxious, and excited all at the same time while making such a life-changing decision. Experiencing life in a different country from where you grew up can help open your mind to new possibilities, as well as enable you to figure out who you are and what makes you happy.