Touro Tornadoes Cap Off a Stellar Season with a Championship Win
NYSCAS Basketball Team Celebrates the End of a Successful Season and Look Ahead to Next Year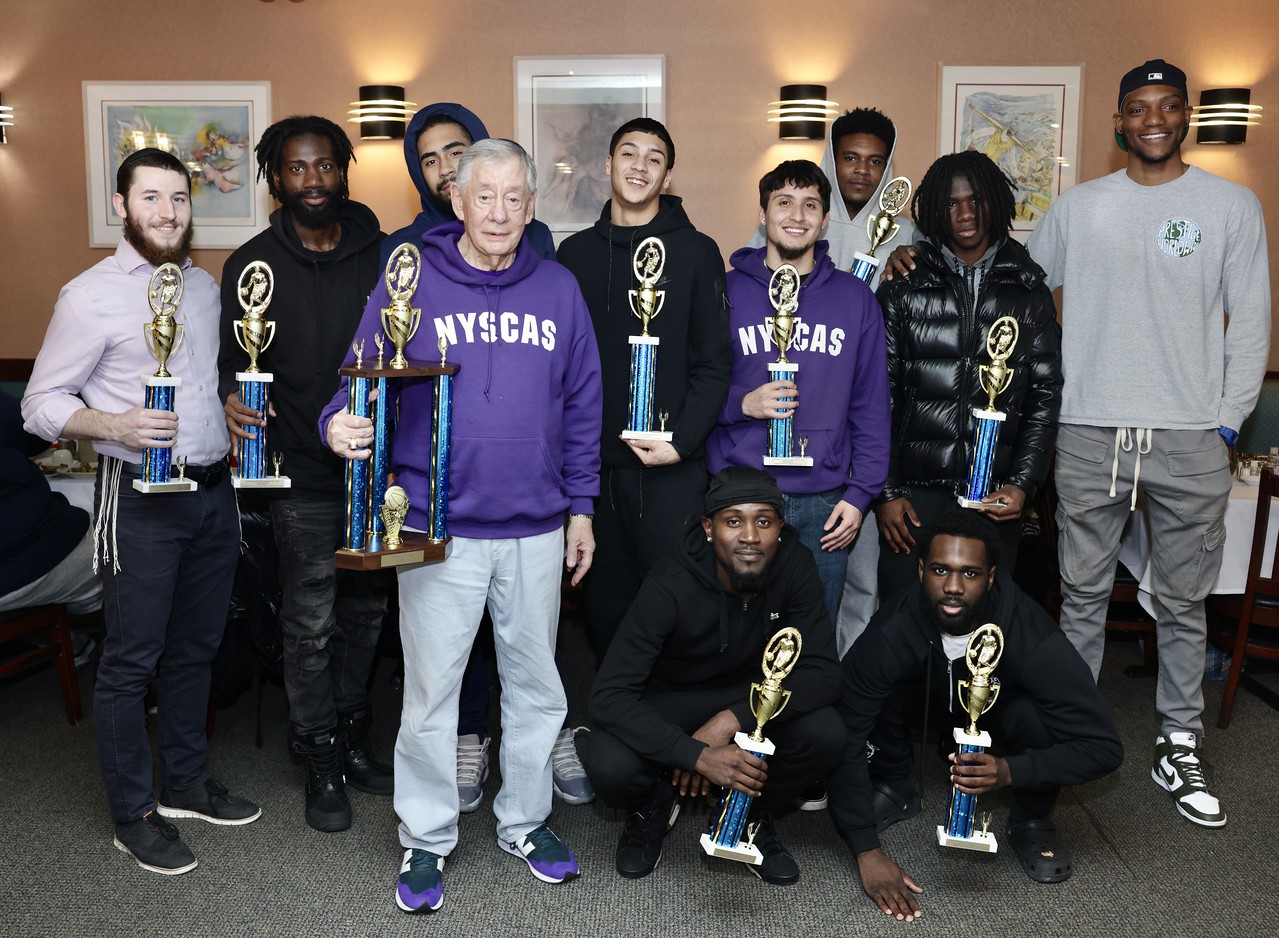 2023 Touro Tornadoes
Congrats to Touro's New York School of Career & Applied Studies (NYSCAS) students' basketball team, Touro Tornadoes, who recently ended their season on a high note, with the team achieving several significant accomplishments! The Tornadoes secured victories over several challenging Division III competitors, such as Queens College, Baruch College, John Jay College of Criminal Justice, and Bronx Community College. Notably, the team dominated Bronx Community College by a staggering fifty points!
Since 2013, the Tornadoes have been led by their indefatigable leader Irv Bader, a former collegiate basketball star and current coach. Bader played for Yeshiva University's team and was drafted by the NBA to play for the Baltimore Bullets in 1960, although he never did. In 2009, he was inducted into the Jewish Basketball Hall of Fame.
Determined to Succeed
Despite facing challenges, such as not having a home court gym to practice in, the Tornadoes came together and put in the effort necessary to emerge victorious. The team's success is attributed to the hard work and dedication put in by the players both during practice and games. As Irv Bader, the Director of Athletics at Touro University, puts it, "What we lose in practice time, we make up in team spirit."
Cameron Brown and Danzel Langlaise, two standout players who are great role models and strong leaders, were selected as team captains for the past season. Langlaise, a NYSCAS student majoring in paralegal studies, says, "I'm passionate about playing on the Tornadoes because all my life, I felt like an underdog. The Touro Tornadoes are an underdog team, so I want to help in creating a legacy that I'll be proud of forever."
Brown, a NYSCAS student majoring in paralegal studies, plays the role of point guard for the team. He is responsible for calling the plays, ensuring the team's offense runs smoothly, and placing his teammates in the best positions to be successful on the court. Brown says, "I always strive to be the loudest player on the court so my teammates can feel my energy and match it."
A Memorable Season
The Tornadoes' season included a seven-game winning streak, beating Manhattanville College and Saint Vincent's College twice (both at home and away), and ending the season strong with a record 17 wins and nine losses. It was while playing Monroe College that the Tornadoes, down by seven points, secured a win when Brown took a half-court shot with one second left on the clock. The Tornadoes ended their season with a championship winning game, beating Prestige Academy, one of their biggest rivals, by 12 points.
With a successful season in the books, the entire team, coaching staff, and team managers are all proud of what they have accomplished and are looking forward to next season. If you want to learn more about the Tornadoes, email Steve Moskowitz at steven.moskowitz10@touro.edu.