Touro College Students Journey to Wall Street Journal to Discuss Media and American Democracy
Veteran Reporter Speaks With NYSCAS Class on Role of Reporters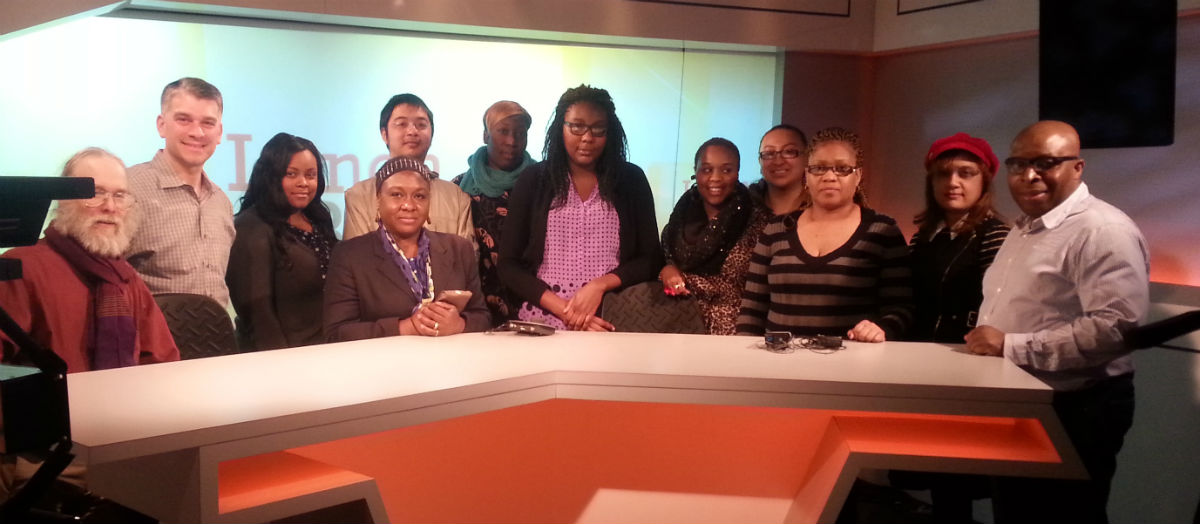 Pictured left to right: Professor Ira Weinstock, Barry Katz, and students from the New York School of Career and Applied Studies (NYSCAS).
New York, N.Y. - Students from the New York School of Career and Applied Studies (NYSCAS) recently had a special opportunity to learn first-hand about the media and American democracy when they toured the Manhattan headquarters of the Wall Street Journal and talked with the staff about the news industry.
The occasion was a class visit led by Professor Ira Weinstock, to discuss the media's role in American democracy. The class, called "Public Opinion, the Media and American Democracy," was joined by Barry Katz, who serves as an academic advisor at NYSCAS and teaches writing and sociology at the Machon L'Parnasa division of Touro College, also known as The Institute for Professional Studies.
Professor Weinstock said his class at Touro is unique. "Other colleges have similar courses, but they are given from a journalistic point of view. Here, we're looking at the topic as political scientists and asking, 'How does the media influence the democratic process?' ''
After arriving at the Wall Street Journal offices, the students were given a tour of the facilities and encouraged to ask questions about the news industry. Some asked about the balance between telling the truth and possibly creating hostile situations abroad. Others wanted to know about the process of choosing which news stories to tell. The students were also shown the studios of WSJ Live, the company's television division. Much of the discussion also focused on its website, which is accessed throughout the world.
Writer Paul Vigna then gave a presentation about his role as a journalist, and how he considers the ways in which the public will view his stories. As a business reporter, Vigna deals with many countries, and thus has come to learn how other countries perceive the United States based on what they read and see in American media outlets. After his presentation, Vigna took questions from the faculty and students.