Touro College NYSCAS Celebrates 48th Annual Commencement
Future Doctor and Marketer Honored as Valedictorians in Ceremony at Brooklyn's Coney Island Amphitheater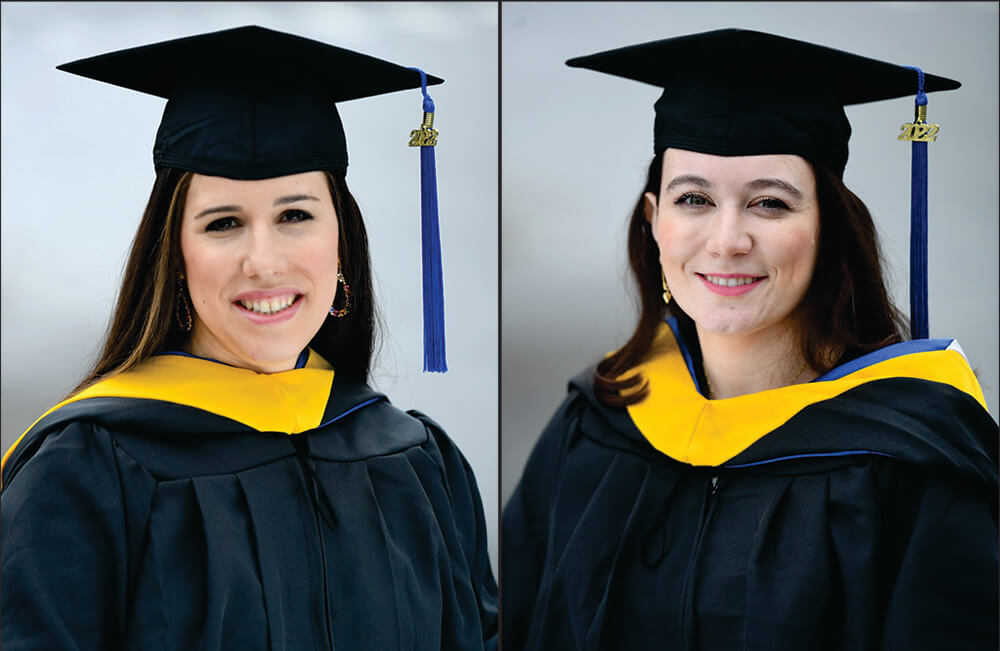 NYSCAS 2022 Valedictorians Heidi Brody and Lyba Pinson
New York School of Career and Applied Studies (NYSCAS), a division of Touro University, held its 48th annual commencement ceremony on Thursday, June 9th at 6:00 p.m. at The Amphitheater at Coney Island.
This was the first in-person graduation in three years, and it brought together 541 students that received their baccalaureate degrees, and over 220 students who received their associate degrees and certificates in radiographic technology. These high-achieving grads were celebrated by thousands of friends, family, and colleagues who came together to attend the festive ceremony.
"The Greek philosopher Heraclitus said, 'Change is the only constant in life.' In fact, if there is one thing that I can predict, it is that throughout your lives, you will never fail to encounter change. You're graduating in a time of cataclysmic change and while we are living through uncertain times at home and abroad, change can also be an opportunity for advancement and progress. As you transition to NYSCAS graduates, you've learned to adapt seamlessly; a vital skill you'll continue to leverage in the future. You have learned to welcome change. You're remarkably resilient and must never forget that while acting as change agents in your respective careers, you're all holding fast to the vital principles you learned here at Touro University," said Dr. Judah Weinberger, Dean of NYSCAS.
Brooklyn residents Heidi Brody and Lyba Pinson were chosen as this year's valedictorians for their outstanding academic achievements.
Growing up in Williamsburg, Brody dreamed of a career in medicine to help improve the quality of medical care throughout her community and serve as an inspiration to others. As a wife and mother to four children, she has overcome many obstacles while pursuing her degree, but has remained dedicated to her studies. She is passionate about pursuing a medical career in either pediatrics or family medicine. She hopes to create relationships with her patients, follow them throughout the course of their lives, and have a positive influence on how they care for their health moving forward.
Heidi credits the small classes and flexible schedules available at NYSCAS for helping her succeed on her educational journey. While at Touro, she learned from and with other students with diverse backgrounds.
Crown Heights native Lyba Pinson has always enjoyed learning and looked forward to the first day of college each semester. She feels strongly that many of the world's problems stem from a place of ignorance, and that an education can help to develop thoughtful, empathetic, and socially conscious people.
"My dream career is to be a marketing consultant, with a special focus on helping non-profit organizations succeed. I also have a passion for education and hope to continue to explore that career path," said Pinson.
She highlighted that she had many incredible experiences with her professors at Touro and has enjoyed forming relationships with and learning from them while adapting to their individual teaching styles.
Additional awards were presented to top students including, the Dean's Award for Outstanding Academic Achievement, and awards for Excellence in Biology, Psychology, Digital Multimedia Design, Marketing, Accounting, Finance, Education, Business Management and more.
Congratulations to the NYSCAS class of 2022! We wish you all future success on whatever career path you choose to pursue.