Touro College NYSCAS Celebrates 47th Annual Commencement Ceremony Virtually
Brooklyn and Manhattan Campuses Honor Future Psychology Researcher and Product Developer as Valedictorians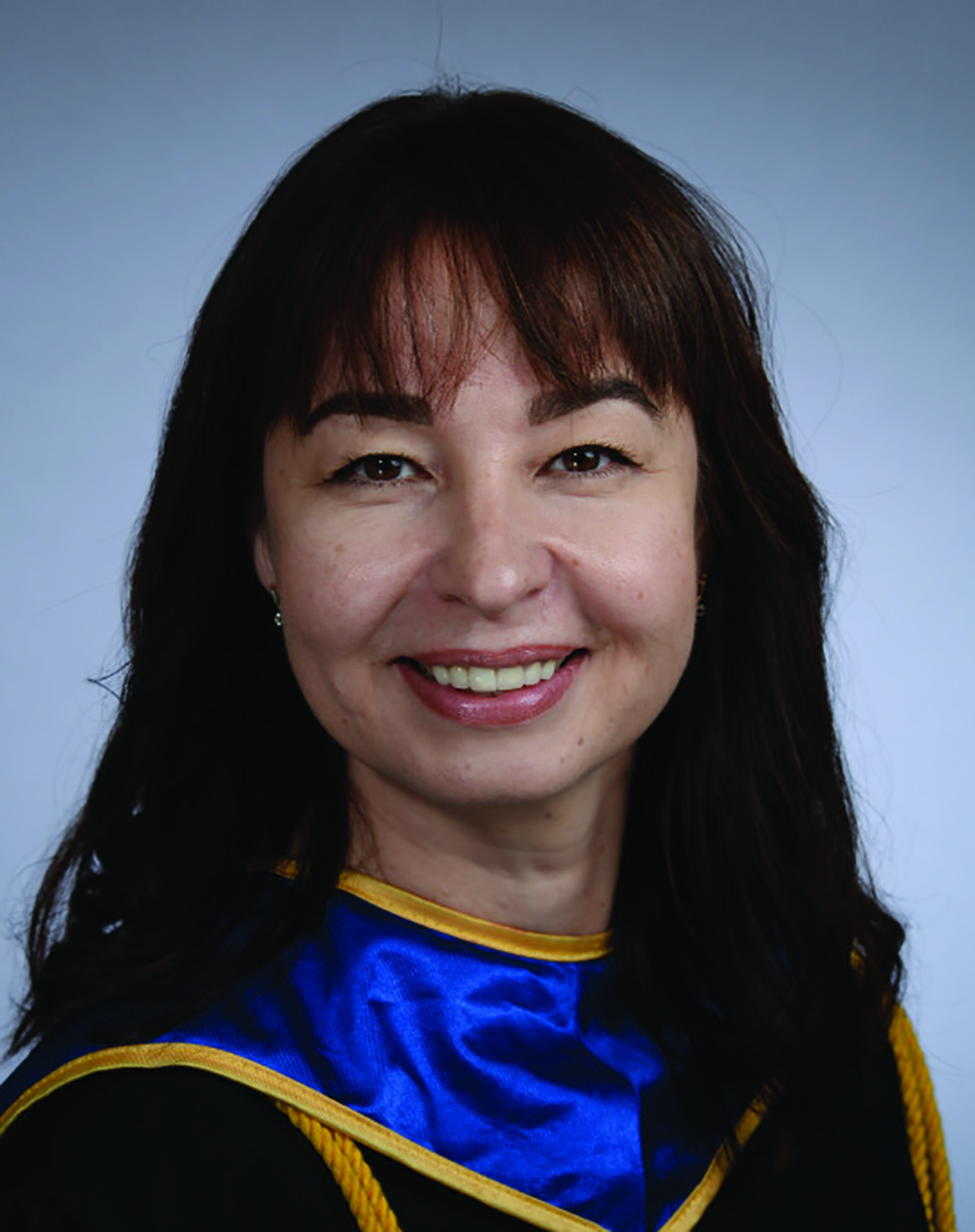 Irina Bukhanova
New York School of Career and Applied Studies (NYSCAS), a division of Touro College, will hold its 47th commencement ceremony on Wednesday, June 9th at 6:30 p.m.
During the virtual ceremony, more than 540 students representing the Brooklyn and Manhattan campuses will receive their baccalaureate degrees, while over 200 students will receive their associate degrees, and 28 students will receive certificates. Brooklyn residents Irina Bukhanova and Chaya Markowitz were chosen as this year's valedictorians and will speaking during commencement.
"After walking through the doors of one of Touro's NYSCAS campuses, you likely couldn't have imagined saying goodbye to your classroom and peers as you quickly transitioned to a virtual learning environment prompted by Coronavirus. With online learning came several obstacles, yet you rose to the occasion and overcome these challenges while also learning key lessons that your courses couldn't teach you including adaptability, flexibility, and above all, resilience. We're so very proud of your accomplishments and hope that you continue to leverage the vital skills you've gained as we adjusted to this new normal. Always remember that resilience is within you; choose it," said Dr. Judah Weinberger, Dean of NYSCAS.
Irina Bukhanova
After moving to the U.S. from Russia, Irina Bukhanova enrolled at NYSCAS to pursue her interest in psychology. As a full-time student, she completed an internship at the Department of Social, Behavioral, and Administrative Sciences at the Touro College of Pharmacy. After gaining invaluable on-the-ground experience, Bukhanova's interest in the psychology field grew and after graduation, she plans to earn her PhD in hopes of becoming a psychology researcher.
"Four years ago, I didn't know anything about college life. I only knew that my goal was to study psychology. After moving to the U.S., I got lucky when I met a NYSCAS student who described her experience at Touro so positively that I instantly knew this was the place to begin my academic journey. One of the things that immediately made me feel comfortable was that many of the faculty members spoke my native language, Russian. Also, the advisers were friendly and attentive and helped me with the entire application process. I am forever grateful for their assistance," said Bukhanova.
Chaya Markowitz
Business administration major Chaya Markowitz looked at her college education as an opportunity to gain the key knowledge needed to pursue a career as a product developer. She describes NYSCAS as "the perfect environment for learning and development" and plans on furthering her web and multimedia design skills as she pursues an MBA after graduation.
"When I arrived at Touro, I found myself immersed in new concepts and ideas related to my field of study. The constant focus on using state-of-the-art technology was integral to building my skill set and will ensure I can stay competitive to see ongoing success in my career," said Markowitz.
Congratulations to the NYSCAS class of 2021!