Taking Risks and Chasing Dreams
Zisha Twerski's Journey to Medical School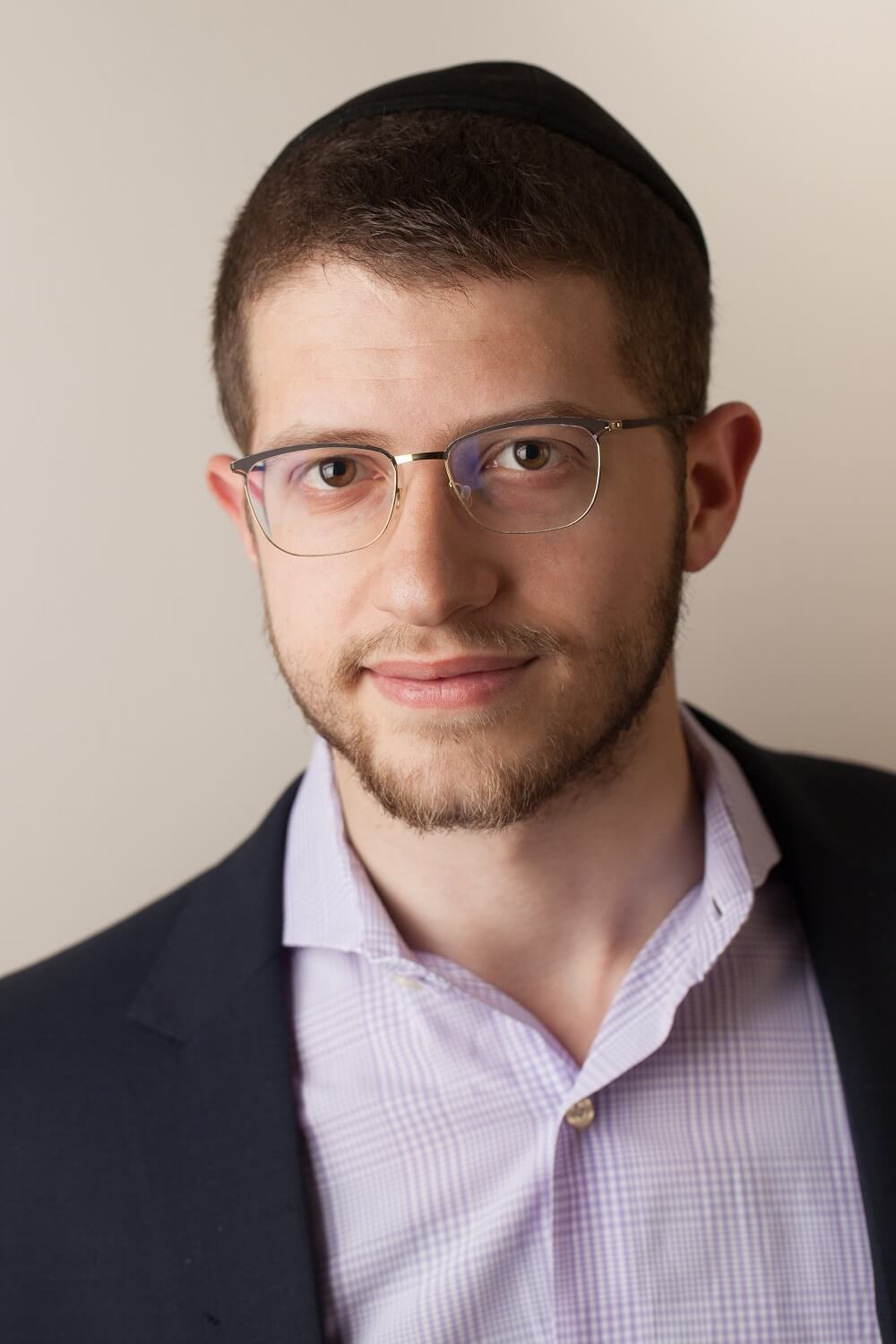 Since graduating from Touro College's NYSCAS, Zisha Twerski has been working as a research assistant at a cancer biology lab at Weill Cornell Medicine in New York City. At NYSCAS, he majored in biology and was salutatorian of the Class of 2019 at the school's Brooklyn commencement ceremony.
Later this year, Zisha will be attending the Perelman School of Medicine at the University of Pennsylvania, where he was recently admitted.
Zisha's journey to medical school began when he was just 14 years old, the day he decided to leave the Hasidic school system to pursue a secular high school education on his own. While working a full-time job, he continued studying until he passed all eight New York Regents exams.
"After receiving my high school diploma, I was determined to further my education and explore my interests, and I learned of Touro College," he explained. Before coming to NYSCAS, Zisha studied at Touro College's School for Lifelong Education (SLE), a school for students from Hasidic backgrounds. "The school understood students in my predicament, ones that come from fragmented educational backgrounds and require some extra assistance in adapting to a more traditional curriculum. Taking my first biology class at NYSCAS was a transformative moment."
Medicine always seemed like a distant dream to Zisha; however, only after coming to NYSCAS, he realized that pursuing it as a career was a real possibility for him.
"I found great mentors at NYSCAS. College is not just about the courses you take, but it's also about the people you meet and the influence they have on you," he said. "I developed close relationships with Dr. Brian Chiswell and other professors. They helped me hone my skills, and improve and refine my learning style; they answered my questions and applauded my progress."
"My courage to pursue what seemed impossible transformed into my foundation to pursue a career as a physician," he said.
While at NYSCAS, Zisha continued to work his day job in footwear thanks to the school's flexible class schedules.
"If I can encourage anyone," he concluded, "those who share my passion for medicine should know that their dream is possible, no matter what background they come from. I will strive to have a positive impact in the lives of others as a physician. I hope that my journey of self-realization inspires others from a similar background to take risks and pursue their dreams."