Student Spotlight: 3 Questions for Charnel Tabon
NYSCAS Tornadoes Basketball Captain Highlights How His Vital Role on the Court is Preparing Him for a Successful Career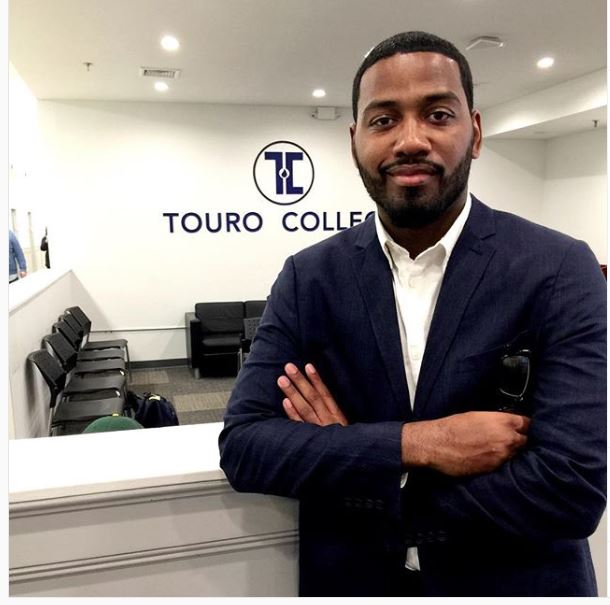 NYSCAS student and Tornadoes basketball captain Charnel Tabon
We recently spoke with Tabon, Touro student and Captain of the school's basketball team, who talked about his passion for business, why he feels his responsibilities as team leader are critical and more.
You're currently studying Business Management and Administration at Touro. Why are you passionate about this field and what is your dream career?
A: As a business major, I feel strongly about problem-solving in the workplace and understanding how a specific organization's business model works, so I decided to pursue this path as it offers me countless opportunities. My dream career is to work somewhere that combines business leadership skills with qualities seen in law enforcement, like honesty, integrity and ethics, where I can focus on coaching to build effective leaders and managers.
What prompted you to join the Tornadoes basketball team and what are your responsibilities as Team Captain?
A: I have always had a genuine love for basketball and some of my fondest memories growing up are from when I played on my middle school and high school teams. When I first came to Touro, I met Coach Irv Bader at an open house. His first words to me were "You're a tall guy, do you play?" We spoke for a bit and the rest is history as they say. Almost immediately, I joined the Tornadoes in 2016.
Over the years, we have experienced some tough losses as a team but there have also been many great wins, and Coach Irv has always pushed me to do my best and stay focused, no matter what. I take my role as captain very seriously because it's bigger to me than just the game of basketball. I stay on top of my teammates to ensure that they're performing well, both on our team and in school. Not only do I work out with some of my teammates, but I also have gotten to know them on a personal level so I can empathize and offer guidance to them when dealing with personal challenges. My teammates would consider me someone who genuinely cares about them and their future and while we all share a love of basketball, I always stress the importance of getting an education. Dribbling a basketball is fun and may help us win a game this week or next, but furthering our knowledge will set us up for success in life. I don't talk down to my teammates or judge them for the mistakes they may have made. I make it a point to encourage them by stressing the importance of continuous learning and improving in all aspects of life. Additionally, I always let them know each day starts a new chapter and it's vital not to dwell on the past, but rather to concentrate on the here and now.
What skills have you learned in the college classroom that you're utilizing on the court or vice versa?
A: When I first started college, I was an average student academically. I didn't apply myself as much as I should have. After playing on the Tornadoes, I manage my time a lot better and have worked hard to improve my grades. I've learned some great study techniques from my professors and I apply that mindset to watching basketball footage post-games—analyzing mistakes that were made and learning from them. College has taught me how to be disciplined, whether inside or outside of the classroom, and I try to always focus fully while playing on the court. Perseverance is also a skill I utilize in the classroom that I hope to instill in my teammates.