NYSCAS Welcomes New Students at January 2020 Orientation
"College is what you make of it"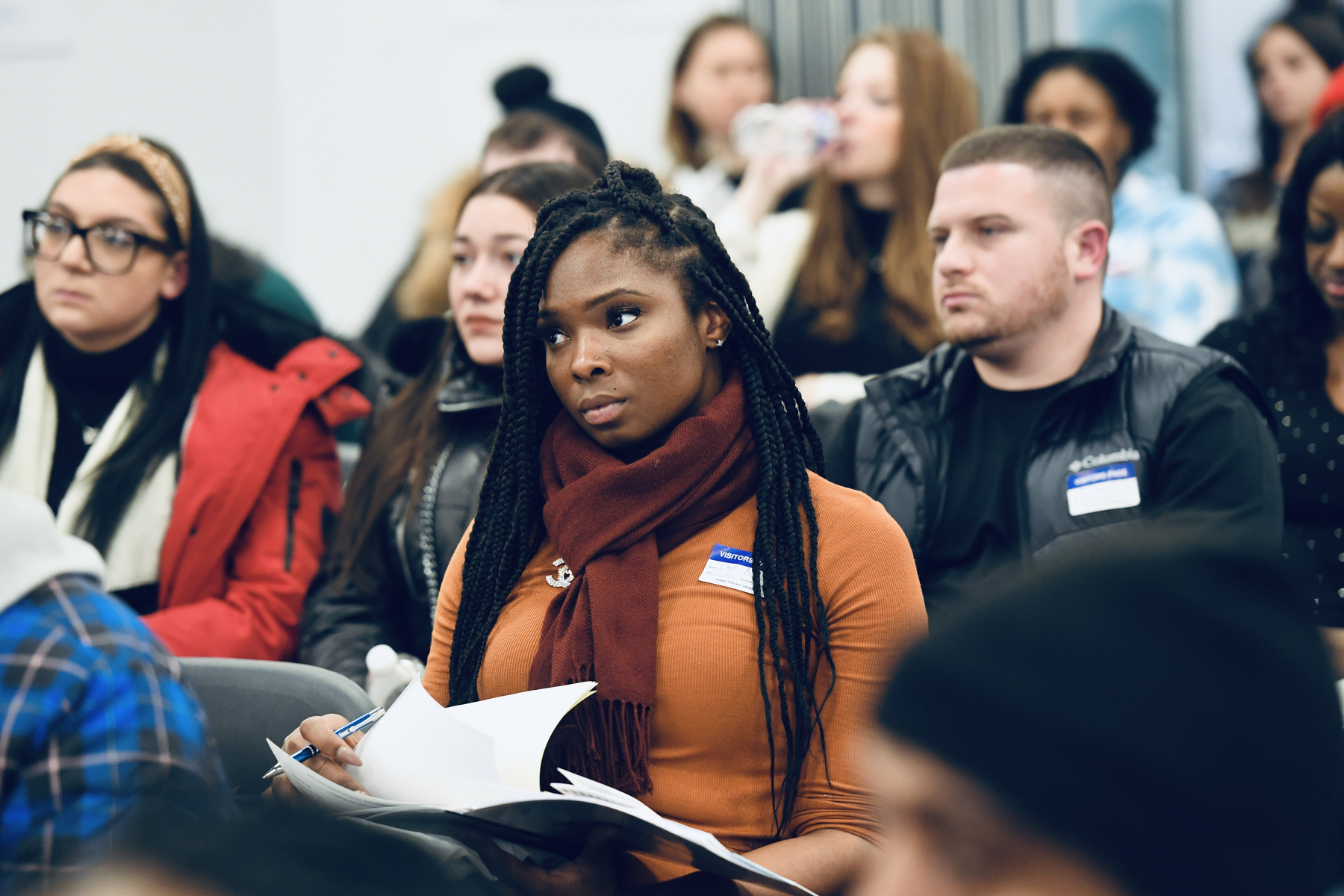 Newly-enrolled NYSCAS students attended the school's orientation sessions—either the one in the morning, or the one in the evening—at the 31st Street campus in Manhattan on January 23rd.
In addition to attending the general presentation, the students got to meet individually with representatives from multiple academic departments and administrative offices, and learned about the many opportunities NYSCAS offers.
Associate Dean of Students Timothy Taylor led the orientation by introducing the new students to the school and its leaders, as well as the various student services, such as academic counseling, tutoring, and career services. Touro, he said, enrolls about 19,000 students every year across its different schools and programs.
Dean Judah Weinberger gave the students a warm welcome: "We look forward to a very productive few years together," he said. "Hopefully during this time you'll figure out where you want to go, and we'll help you get there. We're here to promote your success." The dean also talked about the importance of diversity and mutual respect at the school.
The students heard from the Associate Dean of Academic Affairs, Christopher Schnupp, who stressed the importance of making sacrifices in order to achieve long-term goals like a bachelor's degree. Later, representatives from the departments of education and computer science presented the accelerated "pathway" programs for students who want to pursue a graduate degree at Touro after earning their bachelor's.
"College is what you make of it," said Charnel Tabon, a senior student who is also the captain of the school's Tornadoes basketball team. "Be smart, pace yourself. It's up to you to maintain the GPA you want. Treat Touro the way you would treat your job."