NY Link Hosts Networking Event for Educators at NYSCAS
Dozens of current and perspective students gathered to learn about the school's education programs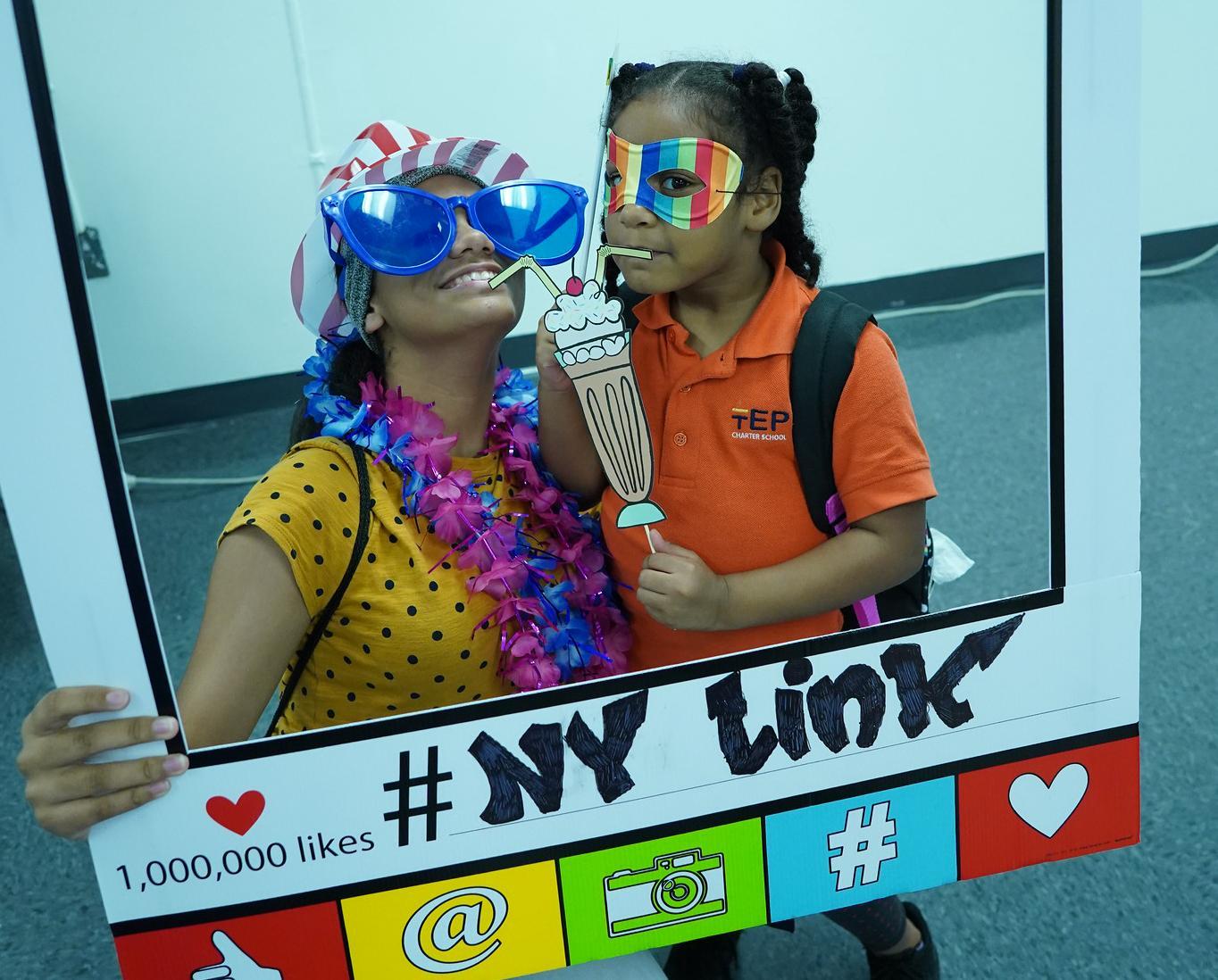 Touro College's NY Link program hosted its first annual networking social event at the Manhattan location of the New York School for Career and Applied Studies (NYSCAS) on August 7th, 2019 for its alumni, current and perspective students. They gathered to learn more about the school's Early Childhood and Childhood Education programs and resources and support available for educators.
At the event, participants moved from table to table to chat with administrators and representatives from NYSCAS student services offices as well as with administrators and advisors from Touro's Graduate School of Education. Also, participants got the chance to speak with Sergio De Mesa, a Teacher Recruiter at the New York City Department of Education.
The event was organized by NY Link, the NYSCAS program that partners with education organizations in the city to help full-time employees enroll into college and get their undergraduate degree while working. NY Link participants get to take some of their classes at their own workplace.
"The NY Link program was founded 15 years ago," explained Adriana Cedeno, a NY Link senior counselor. "A lot of our students are full-time employees; many of them have families, and various other commitments. Since 2000, we have worked with approximately 7,200 staff members from over 400 programs in every New York City borough helping them realize their educational and career goals."
"There's a lot of great energy tonight, we've had a lovely turnout," said Dr. Lena Richardson, education department chair at NYSCAS.
Dr. Richardson addressed the crowd to speak about the school's new "4+1" pathway program for qualifying bachelor's students, who will now be able to transition directly into a one-year master's degree. "The undergraduate and the graduate divisions have joined to create this accelerated program," Richardson said.
At the event, students were able to learn more about CTLE hours (continuing teacher and leader education) for which Touro is an approved sponsor. Mr. De Mesa answered questions on how to become a teacher within the NYC Department of Education, about the hiring process and the interview process.
"We want energetic, motivated teachers that have a true passion for the craft of teaching and learning," said De Mesa. "We support candidates during the application process, which can be very challenging if someone does it on their own."
An alumna of the NY Link program, Desirée, said: "I graduated from NYSCAS with my bachelor's degree in 2012. I enjoyed my time at Touro, I don't think I could have found a better college. Sometimes it gets rough, but it's worth it."