Looking to the Future with the Newest NYSCAS Alumni
The class of 2019 shares stories and inspiration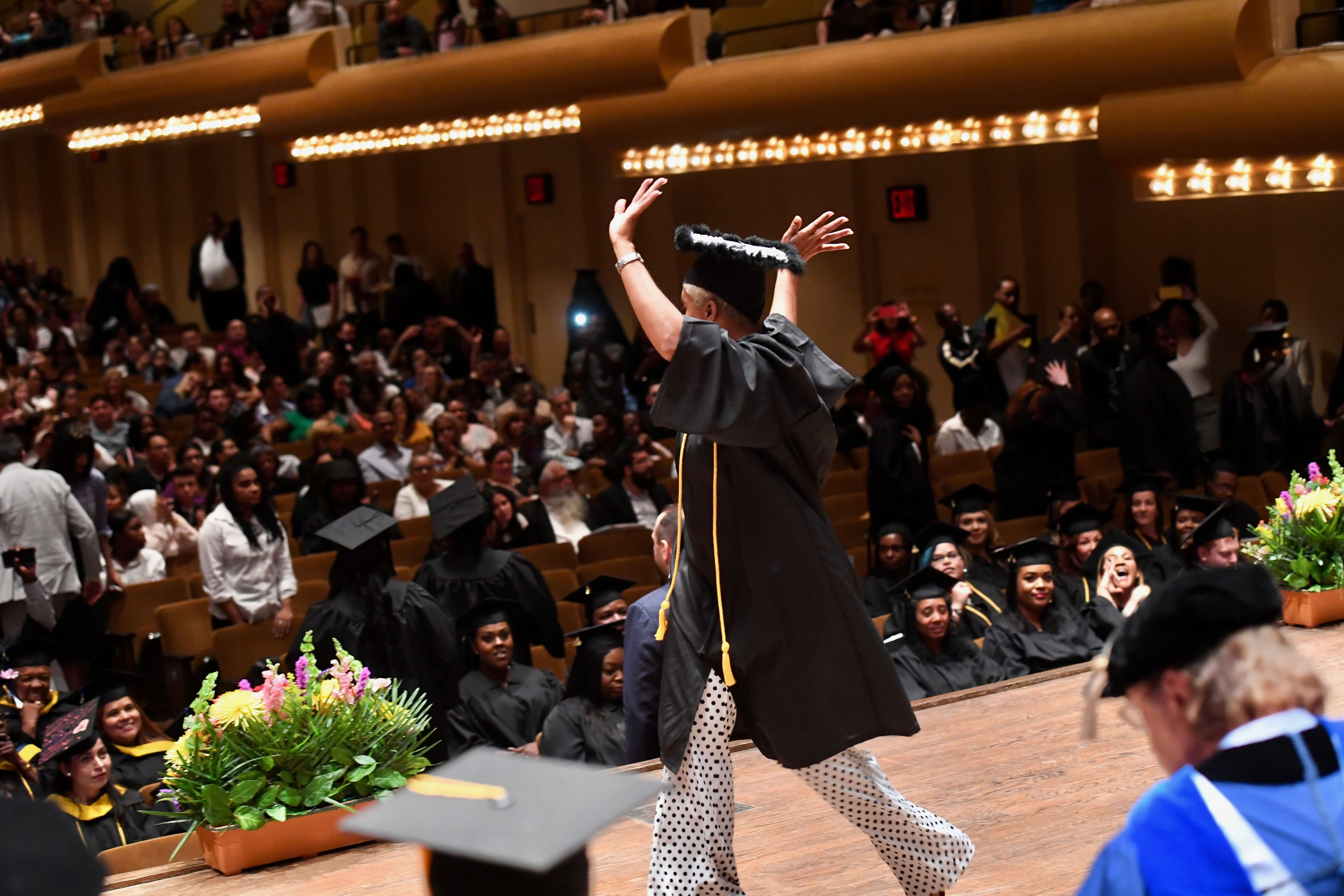 What's next for Class of 2019 NYSCAS graduates? Everything!
In June 2019, NYSCAS said goodbye to 630 bachelor's degree recipients and 291 associate's degree awardees. These hardworking Touro alumni are bound for great things (we can already tell!) and we're looking forward to seeing their continued accomplishments. What do they have in store? Here are some thoughts from a few of our outstanding graduates.
Gabriella Maya is looking forward to finding a job in graphic design or marketing. Both her father and high school advisor graduated from Touro and urged her to attend — and she's certainly glad she did. "The instructors always offered assistance if students needed anything," she said.
Anish Patel has already secured a full-time job working as an information security analyst at the bank where he interned. He owes his success in part to Professor Yevgeniy Kharmats, who he says taught him that basics that helped him land a job. Patel, who hails from India, urged students to find internships during their time in college. "It opens doors," he explained.
Petal Harrigain, last year's valedictorian for associate's degree recipients, was thrilled to earn her bachelor's degree. She'll be teaching autistic students at PS 77 after completing her graduate school credits at Touro GSE this summer. "It's going to be a challenge, but it's going to be awesome," said Harrigain, who was inducted into Psi Chi, the international honor society in psychology.
Naftali Gross, the Manhattan valedictorian, is proud to graduate with a 4.0 GPA. He is currently employed as a support technician at a managed service provider. "It's not always easy," he said. "But with the right mindset and organization, you can accomplish so much."
Nadia Thompson-Redhead was accepted into the master's degree program at Hunter College's School of Education, but she'll be deferring for a year — she's expecting a baby in July! Thompson-Redhead was also inducted into Psi Chi and has the ultimate goal of becoming a clinical psychologist. "Don't let anyone tell you you can't," she urged fellow graduates and current students.
Eleanora Fuzaylova is working as a human services assistant. She graduated with a B.S. in Human Services and is grateful for her professors. "Every professor is an inspiration to me," she said. "Especially Professor [Cynthia] Swangin."
We can't wait to hear about all your successes. Congratulations to the class of 2019!