"Living Her Dreams, One Class at a Time"
Turns out that the model of the school's subway advertisements is a role model, too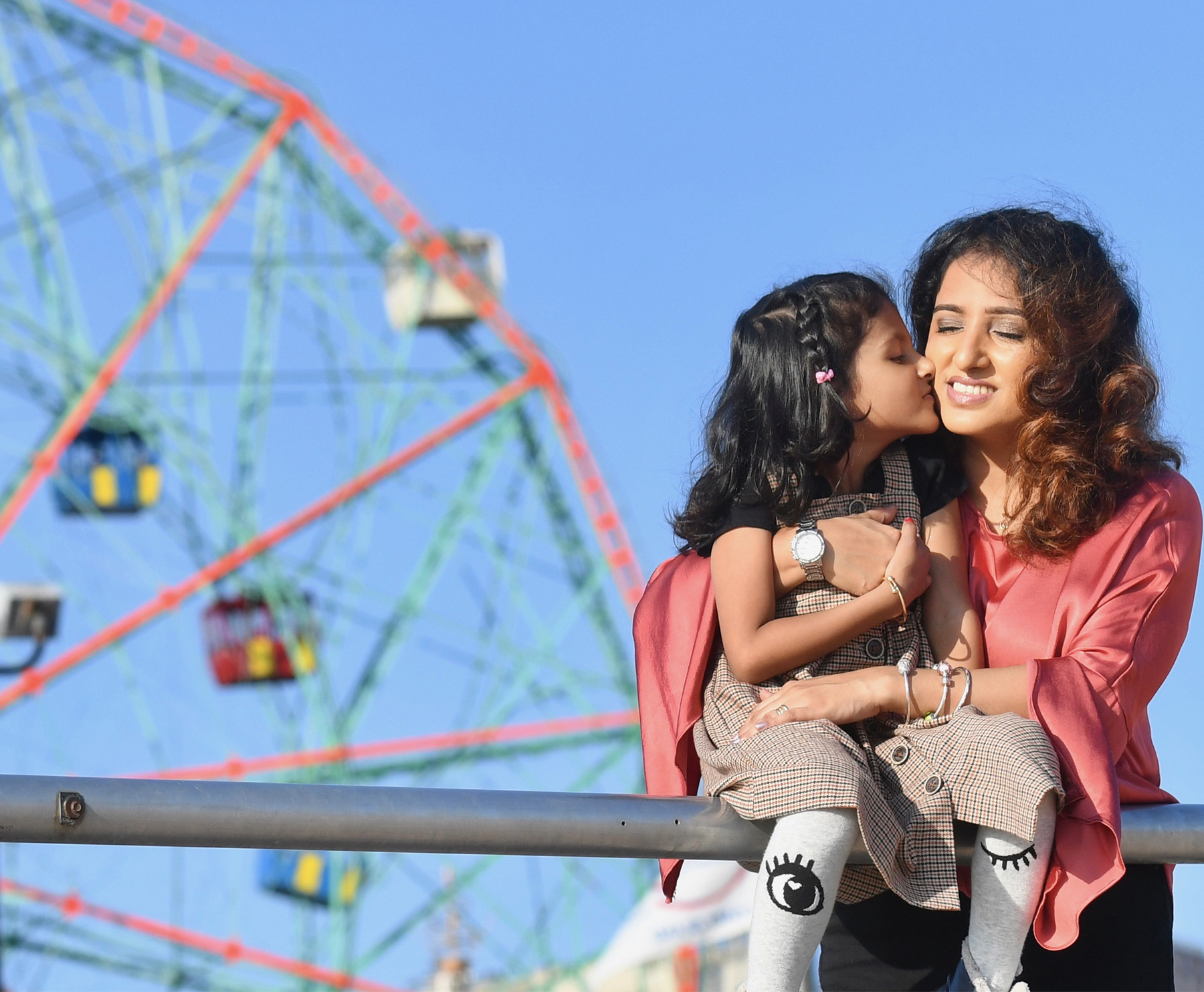 Abhery Pinky, spending time with her daughter
Abheri was born in Bangladesh and moved to New York a decade ago. She's a second-year student at NYSCAS, where she's studying Human Services. At Touro and in New York she is known for being the model of a NYSCAS advertisement that can be seen on subway cars and on buses around the city. At Touro, she also works in the admissions office at the Neptune Avenue location through the Work Study program. She is the mother of a 6-year-old girl named Arushi.
Why did you choose NYSCAS?
"In my family, education is very important. I wanted to educate myself and build a better future for my daughter and me. A good friend of mine brought me to Touro and encouraged me to study here. The same day that I visited, I applied. I live in Brooklyn, and I chose the school also because it has a location close to where I live."
What inspired you to go back to school?
"My daughter influenced me to do it. I love reading books with her, it's a passion we share."
What are your favorite classes?
"I'm interested in Human Services because I love to talk to and help other people. My favorite courses, so far, have been Sociology with Dr. Martin Gallatin and Communications with Dr. Mark Merlis."
What's your advice for new students?
"My advice for new students is to listen to your teachers. Relax, don't worry about the exams, and don't be scared of school—just do your best. The most important thing is that you don't miss your classes."
How does it feel to see your face all over the New York City subways on the NYSCAS ads?
"It's a dream! Every time I leave my house and go outside, there are people who recognize me and stop me to ask me if I'm the girl from the ads. People sometimes ask me for selfies. Especially my daughter feels proud of me, she says, 'This is my famous mom.' I feel like Touro is making my dreams come true."