Kishea Paulemont: The Art of Perseverance
From high-school dropout to adjunct professor, program director and licensed mental health counselor, Paulemont knows how to overcome barriers to success.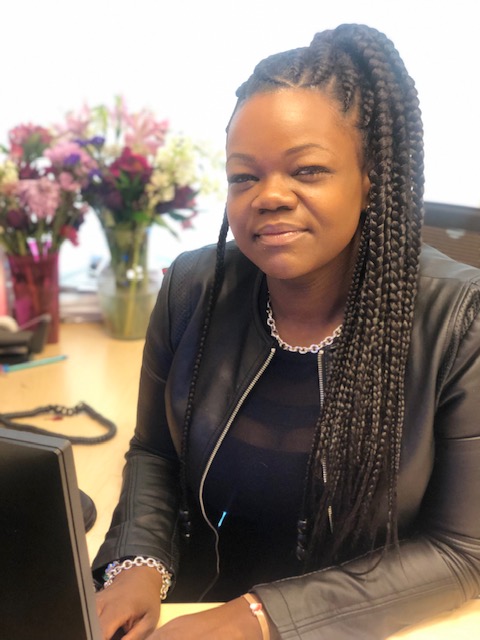 Kishea Paulemont
Growing up, Kishea Paulemont wasn't academically motivated. Her mother grew up in North Carolina and left school after fifth grade to work with her family as a sharecropper. None of her siblings had graduated college. She cut school frequently, and eventually dropped out, following the example of her peers.
She got a job at McDonald's, but when she tried to find other work, she ran into a roadblock.
"They kept asking me, 'Do you have a high school diploma?'" Ms. Paulemont recalled. "I said no. So I couldn't get a job."
She learned about a program through Touro that would enable her to earn college credits and her High School Equivalency diploma simultaneously. "I didn't come from a background where college was expected," Ms. Paulemont noted. "I didn't know anyone who went to college. My mom just wanted me to finish high school, but I didn't even do that."
She was 16 and needed her mother's permission to enroll in college. Initially, her mother refused. "She remembered how police had come to my house when I was cutting school and told her it would be her problem," Ms. Paulemont said. "She didn't think I would follow through with going to school."
Ms. Paulemont begged her mother to sign off, telling her it was her last chance. Her mother relented, but she only completed one semester before realizing that she was pregnant. "I did what I normally did when I ran into an obstacle," Ms. Paulemont explained. "I stopped going."
After giving birth, she hoped to return to Touro. A year went by, and the college informed her that she was no longer in good academic standing, but because she had a doctor's note saying that she had required bed rest, Touro allowed her to return and put her on probation.
In 2005, Ms. Paulemont earned her GED and associate's degree in Human Services. She went on to receive her bachelor's degree the same year. Then, she found herself at a crossroads.
"Dr. Carole Beckford asked me, 'Now what are you going to do?' She suggested the newly established mental health counseling program. I had no one else to help me with college, but Dr. Beckford kept pushing me to continue."
While completing her master's in mental health counseling through the Touro College School of Health Sciences, Kishea gained experience in the human services field, working as a case manager for a Medicaid program. She earned her degree in mental health counseling in 2008.
"Because of Touro, I furthered my education," Ms. Paulemont said. "My degrees allow me to take care of my family now. Touro made a difference in my life."
Today, Ms. Paulemont works as the program director for Urban Pathways, where she previously served as assistant program director after graduating from Touro. She facilitates seven programs for clients with mental illnesses, substance abuse problems or both. The organization provides housing and support services to these populations, working with them to address their medical, mental health and substance abuse concerns and needs.
Her work is not without its challenges. She described a recent client who has schizophrenia and refused to take her medication. Meanwhile, she was using drugs, which exacerbated her symptoms, including hallucinations.
"She was mad at me when we had her hospitalized," Ms. Paulemont said. "But after we got her into treatment and found her an apartment, she said, 'You know what? Thank you.' And she's really following through with her treatment now. It's so amazing to see someone come from not being able to take care of herself to moving on independently."
Ms. Paulemont also teaches at NYSCAS. She was eager to return to the college that had given her so much, and in 2012, she began working as an adjunct professor. Currently, she teachings Values & Ethics in Human Services and Theories of Counseling.
"The one thing I do know is that many students at Touro have gone through more than other students at other schools," Ms. Paulemont said. "They have a lot more barriers that prevent them from starting and finishing, whether they're family or professional."
She saw her teaching pay off recently when she received an email from a former student telling her she had gotten promoted. "She thanked me for giving her hope to continue and said everything I told her made her want to stay in school."
Now, Ms. Paulemont is working on her Ph.D. She also recently became a licensed mental health counselor, which enables her to diagnose and treat mental health disorders, bill clients and start her own practice.
Ms. Paulemont believes the lessons she learned can help others. "All my students know my story," she explained. "I tell them, 'Life does not stop because you're in school. It will help you go further in life in whatever you want to do.' I also tell them, 'I can teach you assessments, but I can't teach you how to want to help. You need to feel that. Think about what gets you going, what makes you feel like you've done a good thing. And do that."