Katie Levy, Here to Help
NYSCAS Grad and Current School of Health Sciences Student Speaks About Her Career Inspiration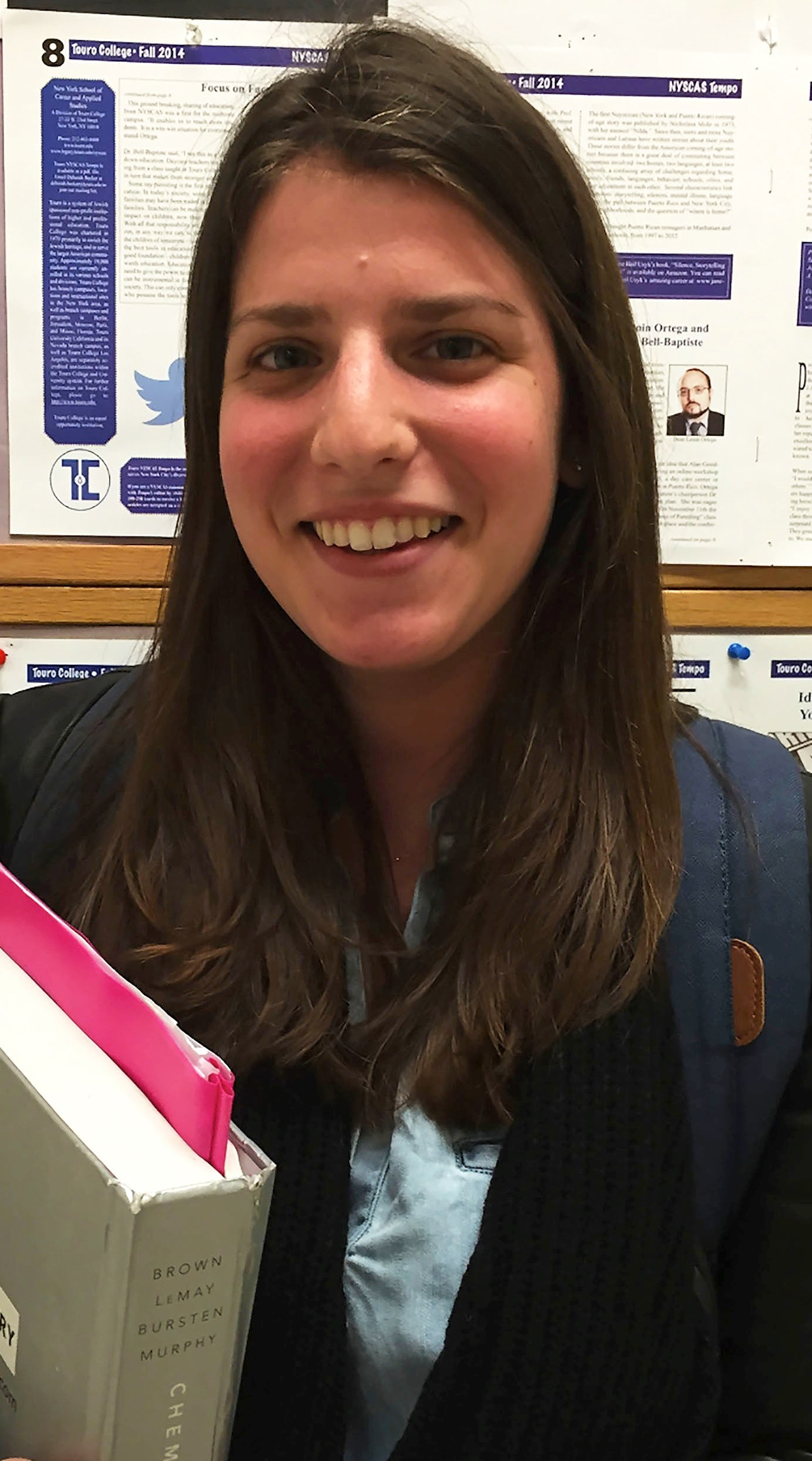 Katie Levy, NYSCAS '16, SHS OT student
Growing up in a tight-knit home with very giving parents, Katie Levy, a NYSCAS '16 graduate, always understood the importance of lending a helping a hand and giving back to her community. She admired celebrities and athletes who helped others, but wondered why they had to travel outside of the United States to do so. "The work that is done outside of America is unbelievable and, of course, necessary. But, why do so many people jump at the opportunity to try and fix other countries, while the country they live in needs aid, too?" asked Levy.
As a 21 year- old college student, Levy was lucky to have an opportunity to travel across America by bus for 36 days and learn about its history, politics, and activism.
From Atlanta to California and from Chicago to New York City, she found a new appreciation for America. Not only did she learn about the history of the country and how to stand up for her beliefs – she also learned about the small elements of life that connect each American citizen.
One of the most inspirational stops on her tour around America was Washington D.C, where she learned about the core of the country. In Washington D.C., she had the opportunity to visit the National Coalition for the Homeless and heard two former homeless men speak about their journey.
"My eyes were opened to many challenges facing America. Not only did I learn about serious problems in the United States, I started thinking about what I wanted my future to look like," stated Levy. "From learning about the gentrification in Memphis, walking the same steps as Martin Luther King Jr., and witnessing the first same sex marriages at City Hall in New York City, I realized and understood the greatness of America. But, I also saw a sadly disturbing side of America: the site of the Oklahoma City bombing and the campus of Columbine High School where two students opened fire on their fellow classmates," Levy explained.
"I wanted to make a difference and start making changes. In 2011, I went on a weekend trip to New Orleans, to join one of the many who helped clean up and rebuild the city from Hurricane Katrina.
I helped replant a huge garden that was destroyed by the water and winds of the hurricane. Many people relied on and loved this garden. It was a place to harvest fresh vegetables and flowers. Although I did not help rebuild a house or a school I knew this small act of kindness went a long way for the owners of the garden and for the people of New Orleans. In addition, replanting this garden opened up employment for the people who lost their jobs during this challenging time. It is heartbreaking to see, after so many years, that New Orleans is still struggling," Levy stated.
Levy's trip around America and weekend trip to New Orleans - walking through history, sharing stories, and learning from others - gave her a new perspective.
"To most people, America means home, freedom, and the American Dream. To me, visiting different cities and sites across America helped solidify my passion for helping people. I want to be the person to effect a change. I know that the success in my life would come from inspiring, motivating, and uplifting the people that surround me," stated Levy.
A biology major while at NYSCAS, Levy is currently enrolled in Touro's School of Health Sciences Occupational Therapy program, on the road to a fulfilling career helping people.