How to Finance Your College Education
Know the Grants, Scholarships and Financial Aid Offerings Available to Pursue Your College Degree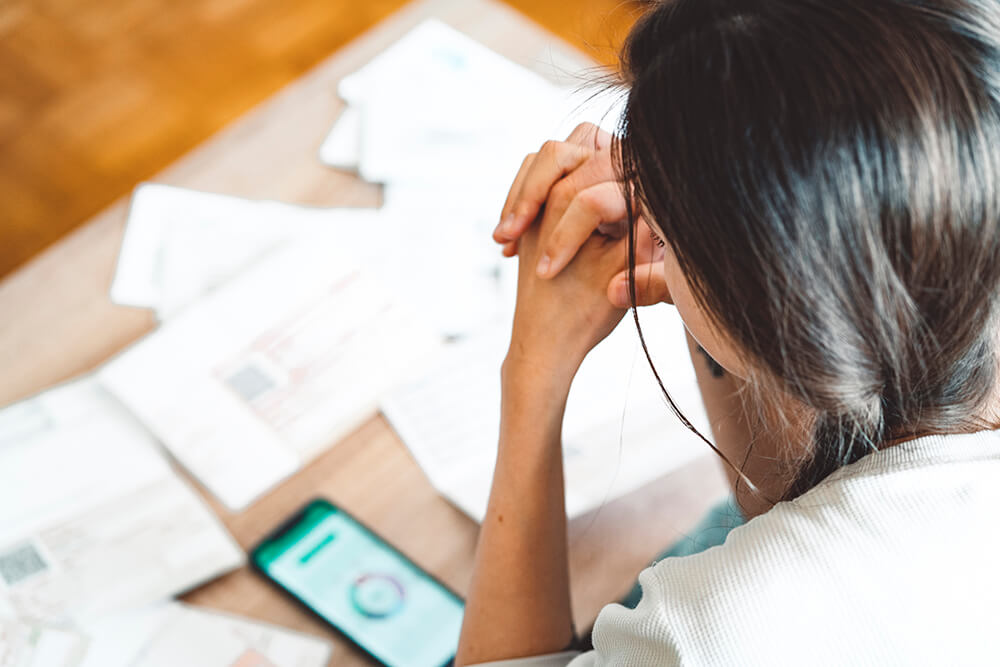 There are many financial aid options available to ease the stress of paying for college.
Earning a college degree can open career doors and put you in a position for higher lifetime earnings—but the cost of paying for college can be a big deterrent for many students. Financial aid and scholarships are available but figuring out which ones you may be eligible to receive and how to apply can be an overwhelming, arduous task.
To cut through the confusion, we've compiled information about specific college scholarships and grants that may be able to help you finance your college degree—both at Touro College and beyond. Check out these options for how to pay for higher education, and then contact the Financial Aid office at Touro College's New York School of Career and Applied Studies (NYSCAS) for more information or to get help with the application process. Finances should not prevent anyone from receiving a quality education and earning a college degree.
Touro Grants
If you're a full- or part-time student at NYSCAS division of Touro College, are in good academic standing and can demonstrate financial need, a Touro Grant may be available to help you pay for your college degree. Fall and spring grant recipients may receive up to $1800, and students who receive summer grants are eligible for awards up to $800 per semester.
Touro Merit Scholarships
Students at NYSCAS who have a GPA of 3.4 or higher and who have demonstrated financial need can apply for a Touro Merit Scholarship to help finance their education. Awards range from between $500 and $2,500 per academic year and may be used toward direct college fees only.
International Student Grants
Available for international students attending Touro College, International Student Grants are based on class standing and full-time status (12-18 credits).
Presidential Scholarships
Presidential Scholarships are awarded to Touro students on the basis of academic achievement, demonstrated leadership, community service potential and, to a lesser extent, financial need. Winners usually receive somewhere between $500 and $2,000 per academic year.
In addition to the above scholarships and grants, financial aid is also available in the form of federal loans, work-study and other programs.
Pell Grant
The Federal Pell Grant program is a needs-based entitlement program available to students pursuing their first undergraduate degree. To be eligible, students must be enrolled for at least three credits and demonstrate financial need. Amounts awarded can change yearly.
New York Tuition Assistance Program (TAP)
The New York Tuition Assistance Program (TAP) helps eligible New York residents pay for their college tuition. To qualify, students must meet certain requirements, including being a U.S. citizen or eligible non-citizen, a legal resident of New York State for at least one year prior to the start of the term, enrolled full-time per semester and graduated from high school in the U.S. or earned a high school equivalency. Awards vary according to applicant's school, level of study, tuition and net taxable income.
Work-Study
Through the Federal Work-Study Program (FWS), Touro employs students with demonstrated financial need to work in various departments. Money earned helps cover education costs. Selection and placement for FWS recipients is determined by student's eligibility, institutional funding and job availability.
Federal Perkins Loan
Federal Perkins Loans are low-interest (5%) loans issued from the school to undergraduate and graduate students who demonstrate exceptional financial need. The loans are made with government funds, with a share contributed by the school. Repayments are made to Touro College. Loan amounts vary according to financial need and the availability of funds. Touro students are currently permitted to borrow up to $1,000 for each year of study.
Ready to learn more? Contact us to discuss all our financial aid opportunities and how best to pay for a college degree from NYSCAS. We'll walk you through the process, while considering your unique circumstances, so you can finally pursue the education and career you've always wanted.