How the NYSCAS Learning Centers Moved Online
During the COVID-19 Global Pandemic, NYSCAS Managed to Keep One of the School's Most Needed Services Fully Operational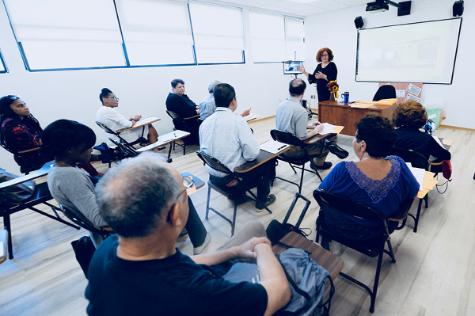 As the coronavirus was spreading in New York, Touro College converted its coursework to distance learning starting from March 16th. On the same day, also the Learning Resource & Writing Center began delivering all of its services online.
"The transition was very fast," said Professor Inna Goldstein, the director of the Brooklyn and Queens Centers. "We had to face the new reality and act fast. The Deans helped us greatly, by sending emails to all of the students, informing them that we would continue to be fully functional, and we'd continue to help students during this time." Announcements were posted on Canvas with the directors' contact information and the Writing Center's schedule. All tutoring is now provided online, via Zoom, and sessions are recorded so that students can review them on demand.
On top of an excellent coordination effort and the technical support of the HelpDesk, the transition to entirely remote services was smooth and successful also because the Center had already been delivering some of its services via Zoom for a few years. "We started offering this option in 2017, for those students who can't come in person, but want to meet with one of our Writing Center tutors," Goldstein explained. "The Center, however, used to operate mainly in person, before the pandemic changed everything."
"The transition was quick and we were ready on day one," said Professor Deborah Becker, director of the Manhattan Center. "We didn't have any trouble at all transitioning due to the system we already had in place."
At the time of writing, Touro College is planning to resume some of its in-person learning, while continuing to offer all of its services online for all of the students who prefer not to return to campus yet. The NYSCAS Learning Centers, while continuing to offer online sessions, will resume some limited on-campus tutoring services starting at the beginning of the fall semester. The full re-opening plan can be viewed here.
"We don't want to deprive the students of the help they may need," Prof. Goldstein said.
About the Learning Resource & Writing Center at NYSCAS
The Learning Resource & Writing Centers provide academic support to students who need assistance with their assignments or need help with developing learning strategies. The Centers' services are free of charge and available to all NYSCAS students.
At the Centers, students can make appointments with Learning Associates in Chemistry, Biology, English, Psychology, History, Computers, Physics, Pre-Calculus, College Math, Statistics and receive assistance as they develop their writing and proofreading skills. The Brooklyn/Queens Center hosts a Conversation Club for English as a Second Language (ESL) students, and both campuses offer workshops in various subjects.
"The Center is meant for students who wish to have a better understanding of their class work and want to improve their grades," explained Prof. Becker.
Meet the Directors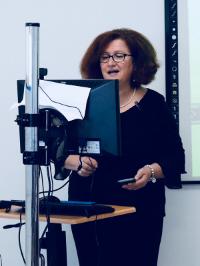 Professor Inna Goldstein, Director of the Brooklyn and Queens Learning Resource Centers, speaking before a group of NYSCAS tutors.
Inna Goldstein
Director, Learning Resource Centers, Brooklyn and Queens
Inna Goldstein holds a B.A. from Kuban State University and an M.A. from New York University. She has been with Touro College for more than 25 years teaching ESL and college writing courses. She was a Resource Center coordinator at both the Avenue J and Stillwell Avenue campuses before becoming the director of the Learning Resource Centers. In this capacity, she supervises the tutors and the Resource Center coordinators, as well as the work of the walk-in Writing Center that she opened in 2012.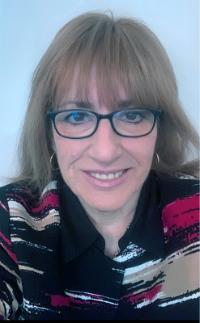 Deborah Becker, Director, Learning Resource Center, Manhattan.
Deborah Becker
Director, Learning Resource Center, Manhattan
Deborah Becker holds a bachelor's degree in scientific journalism and a master's degree in secondary education/teaching from the City University of New York (CUNY). She received a graduate teaching fellowship from CUNY. Becker began teaching classes in literature, creative writing and composition in the Languages & Literature Department in 1999. She was appointed Director of Editorial Services and Assistant to the Associate Administrative Dean in 2014 and became the director of Manhattan's Learning Center in 2018. She curates a nature-based website, BirdingAroundNYC.com, and her nature photographs have been published in the New York Times, New Yorker Magazine, and several other publications.
To contact the Learning Centers, please visit https://nyscas.touro.edu/student-services/learning-resources--tutoring/