From Dream to Reality
Dovid Friedman, NYSCAS Alum and Third Year Medical Student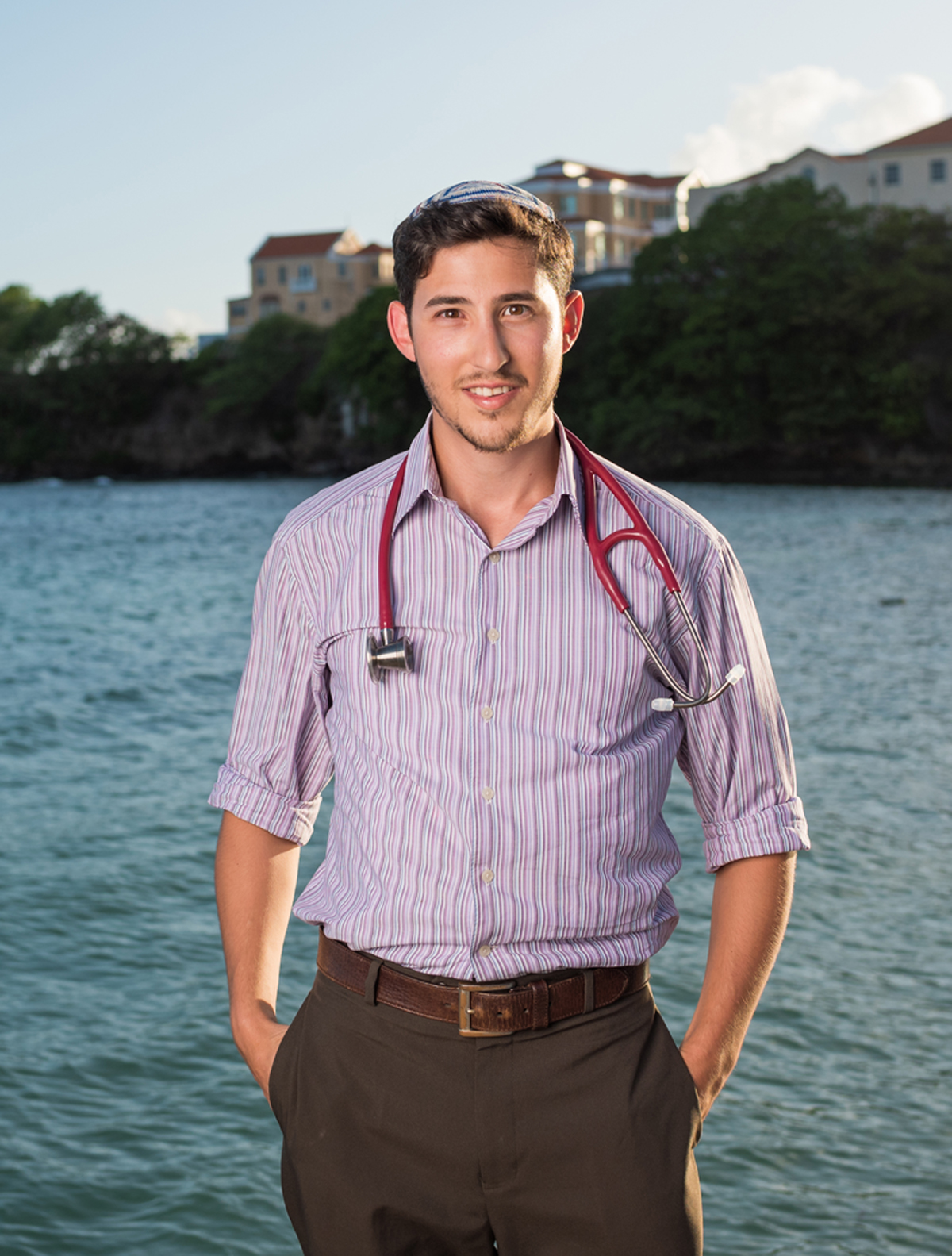 Dovid Friedman studies at St. George's University's medical school.
Dovid Friedman knew he wanted to become a doctor since he was a child.
"It's the only thing I've ever wanted to do as a profession," he said. "I never considered anything else. Even as a high school student, I made an effort to do well in my science classes because of this dream."
Dovid, who is currently enrolled at St. George's University's medical school, graduated from NYSCAS in early 2016. At NYSCAS, he majored in biology. 
"The biology track was really good," Dovid said. "I learned from some great professors. For example, I had Jean Wells for Anatomy and Physiology, who helped me develop my enthusiasm even further. The classmates were also very helpful."
Dovid grew up in Brooklyn. After graduating from high school, he spent three years in Israel, where he studied in a yeshiva and volunteered in the Israeli army. Once he returned to New York, he chose to pursue his bachelor's at NYSCAS.
Dovid has recently completed his first two years of medical school in Grenada, in the Caribbean. This fall, he started his residency at the Brooklyn Hospital Center, where he will be rotating through the different departments before he chooses his specialty. 
His advice for current NYSCAS students is to take advantage of all the great resources the school offers. "The academic advisors are phenomenal; they're always available and helpful. You feel like everyone you talk to is truly interested in you and wants you to succeed. It's a very personal experience, and that's not always the case in larger universities," he explained. "It's important for students to utilize all of the resources available to them."
"My advice," he continued, "is to try to understand what you want to do after you graduate early on, so that you can gear towards your goal from the beginning of your degree. For instance, if you need to do volunteering or research, or anything that might help you achieve your goal, you'll be prepared and have no surprises."