Five Exciting and In-Demand Cybersecurity Jobs
Learn How You Can Break Into the Fast-Growing and High-Paying Field of Cybersecurity With These Five Jobs that Require Only a Bachelor's Degree.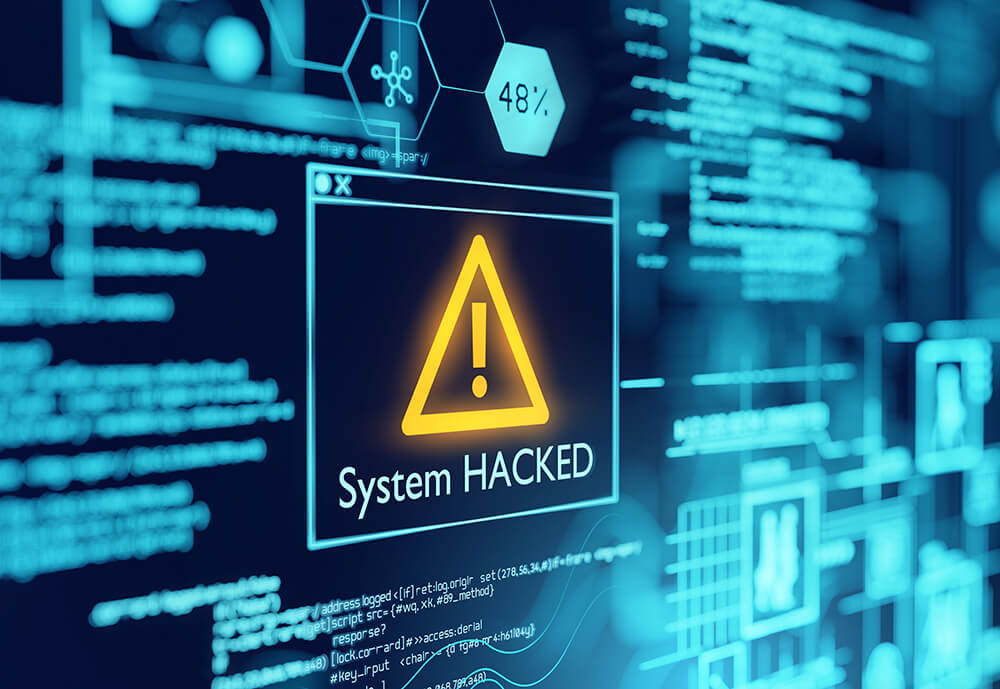 A career in cybersecurity may be your future.
From the recent T-Mobile data breach to the Colonial Pipeline ransomware attack that shut down the country's largest fuel pipeline for six days, digital security threats seem to lurk around every corner and can cause millions of dollars in damage in a matter of minutes. It's no wonder that cybersecurity is one of the fastest growing industries in the U.S., with nearly 670,000 jobs expected to be added between now and 2030. These computer and information technology jobs are highly sought after and also high-paying, offering an average salary of $92,000 annually — and sometimes, much more.
For many lucrative cybersecurity positions, you will only need a bachelor's degree. Check out the five exciting careers below to see how earning your bachelor's degree can put you on the path to a career in cybersecurity with unlimited potential.
#1 Cyber Cryptography Engineer
As a cyber cryptography engineer, you'll serve as the first line of defense against hackers, writing the code that encrypts sensitive data to keep it safe. You'll also need to stay abreast of the latest security threats and vulnerabilities so you can preemptively implement the right codes, algorithms and other solutions to keep your organization's confidential or proprietary information from being breached and exposed. Since nearly every company needs to encrypt and protect its data, you can work in a wide range of environments — and cryptographers often join financial companies or government agencies, protecting their files and communications.
To become a cyber cryptography engineer, you'll need a bachelor's degree in engineering, computer science or cybersecurity. Once you've gained some experience, you can expect to earn an average annual salary of around $145,000, with cryptographers in some areas earning as much as $180,000 a year.
#2 Cybersecurity Technician
Sometimes also known as a network security technician or a cybersecurity engineer, a cybersecurity technician is responsible for keeping networks, computer systems and other infrastructure secure. In many cases, you'll support the IT help desk when cases escalate, working directly with employees or other network users to troubleshoot performance issues and respond to service requests. You'll also be responsible for upgrading hardware and software as needed, ensuring firewalls and other security measures are working correctly and providing the necessary technical support after a security incident or network breach.
Like IT specialists, cybersecurity technicians can find jobs in any organization that has employees who use computers. On average, a cybersecurity engineer earns around $76,000 per year, and with more experience and education, that can range as high as $148,000 annually.
#3 Information Security Analyst
Ever wonder how a company knows what they're supposed to do after they experience a data breach or network security issue? Information security analysts are on top of this daily, creating roadmaps for exactly how to handle the situation, anticipating every kind of worst-case scenario and creating corresponding disaster recovery plans for IT employees to follow to keep the company up and running. In this cybersecurity role, you'll also recommend and implement security measures and enhancements like firewalls and encryption to keep your organization protected and prevent networks and systems from being attacked in the first place.
With their invaluable skills and knowledge, information security analysts are currently in high demand, and the industry is expected to add over 47,000 jobs by 2030, growing by 33%. After earning a bachelor's degree in cybersecurity and gaining solid experience for a few years, an information security analyst can earn an average salary of around $106,000 a year.
#4 Penetration Tester
It might seem illogical that a hacker could have a career in cybersecurity, but in essence, that's exactly the role of a penetration tester. If you decide to pursue a career working as an "ethical hacker," you'll spend your days trying to break through your company's network security system, launching internal and external cyberattacks to figure out exactly where the biggest security risks and vulnerabilities lie. Then, you'll prepare reports that include your findings, outline the potential costs of a security breach, and identify cybersecurity strategies and techniques to keep hackers from penetrating your organization's network.
The demand for penetration testers is increasing faster than jobs in many other industries, with a projected growth of 5-7% and 32,000 jobs added by 2029. Plus, if you put your hacking skills to use in a good way by improving a company's cybersecurity, you'll be rewarded handsomely, with an average salary of nearly $93,000.
#5 Cyber Forensics Analyst
Even with a cybersecurity team's best efforts, breaches and security incidents sometimes happen — and after they do, a cyber forensics analyst plays an instrumental role in helping to mitigate the damage. They often work with law enforcement or governmental agencies, but also may work within a private company responding to incidents, recovering data, collecting and preserving digital evidence, and conducting investigations to figure out what happened and how it can be prevented from happening again. You also may be asked to share your expertise in legal cases and to help rebuild systems or networks that have been compromised.
To become a cyber forensic analyst, you'll need a bachelor's degree along with a few years of relevant cybersecurity or IT experience. Then, you can expect to earn an average annual salary of $100,000.
If you're looking for a career with a great salary and growing demand, cybersecurity could be the right path for you. To get started, contact us to find out how to earn your bachelor's degree and land a rewarding job in cybersecurity.