Each failure brings us closer to our success
How Regina Malkiev Managed to Pursue a College Education and Get Into Nursing School While Working, Taking Care of Her Family, and Overcoming a Language Barrier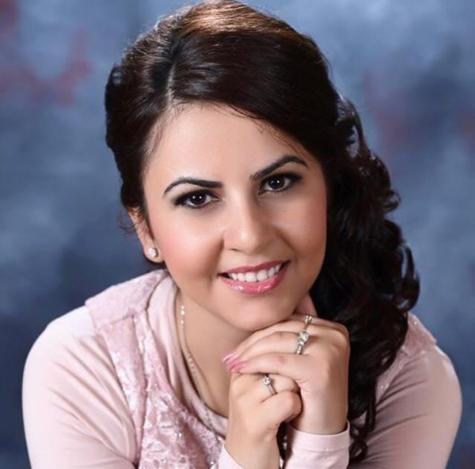 Regina Malkiev made the decision to go back to school and pursue a college education in her thirties, on the same day her oldest son entered first grade. "I took him to school, and I remember telling him about the importance of studying and having good grades," she recalls. "He asked me: 'Mommy, then why didn't you go to college?' That's when I decided that, as a parent, I want to be an example for my kids."
For Regina—who completed her bachelor's degree in biology at NYSCAS this past spring—the decision to return to school was not an easy one. "I was afraid I was not going to succeed," she explains. "As someone who's immigrated to a new country twice in her life, I was worried about the language barrier. I had kids early, so I had to take care of them."
Born in Uzbekistan, Regina moved to Israel with her family when she was 10 years old; at 21, she got married to her husband and move to New York.
"I knew I had potential and I wanted to see what I was capable of. I'd had several jobs already, as a hairdresser, cosmetologist, manager in a supermarket, and as a receptionist in medical offices. I was tired of people taking advantage of me, paying me only 10 dollars an hour."
In particular, she was hoping to work in healthcare. She had recently started working as a home attendant, and she realized how much she enjoyed taking care of people in need. Back in Israel, both of her parents work in healthcare (her father as a surgeon, her mother as a nurse).
Regina found her home away from home at Touro's NYSCAS, where she transferred after an initial experience at York College in Queens. She decided to study at the Manhattan campus on 31st Street because she wanted to experience life in the heart of the city. "The atmosphere at NYSCAS is amazing. The professors are passionate an caring. I feel at home, here."
She particularly enjoys the convenient class schedule, which allows her to work and take care of her family while earning her degree. She has established relationships with several professors, including Dr. Rob Fardon and Prof. Filomena Califano. At the time of writing, she is completing her bachelor's degree in biology in Dr. Arthur Babayan's research lab. But her academic journey won't end with her graduation from Touro College.
This past January, Regina received a letter she had very much hoped to receive: her acceptance to Columbia University's School of Nursing, specifically to both the Master's and the Doctor of Nursing Practice programs. Regina was also awarded the school's merit-based "MDE/DNP Seamless Scholarship."
"I applied only to Columbia, because I was not interested in any other program," she says. "But then I started worrying: What if they don't accept me? So I applied to another program, as well. I ended up getting into both; it was amazing."
Because of the current lockdown due to the Covid-19 pandemic, Regina will begin her graduate studies online. "It's not an easy situation right now," she says. "I have two children, we're all at home. Thankfully, my husband is very supportive. Touro College is doing an amazing job at handling the situation; professors are very understanding, some of them are recording their online lectures so that students can watch them later."
As she looks at the health crisis, Regina wishes she could help. "I wish I already knew everything I have to know as a nurse, so that I could help right now. I feel bad that I'm not there, on the frontlines. I'm very passionate about helping people."
When she thinks about her hesitance to pursue a college education, she voices her new perspective. "I was afraid of failing. But we should not be afraid of failures, we should always give it a try: Every failure brings us closer to our success."