Career Spotlight: Criminal Justice
New Degree at NYSCAS Prepares Grads for Real Life CSI Jobs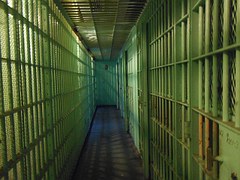 Terror threats, identity theft, internet scams, burglary, homicides, illegal firearms, banking and credit card fraud− the scope and caliber of 21st century criminal behavior has challenged law enforcement and created more demand for careers in criminal justice than ever before.
This spring, New York School of Career and Applied Studies (NYSCAS) a division of Touro College and University System, is meeting this demand head on, by offering a new Associate's Degree program in Criminal Justice (CJ). "We need trained professionals to protect people in this world from real harm and the ever increasing range of criminal activity," said Prof. Brent Cutler, who is spearheading the program.
According to a report from the U.S. Bureau of Labor Statistics (BLS), there were 780,000 jobs in criminal investigation in 2012. Jobs for private investigators are projected to grow 21 percent by 2020 and jobs for police officers and detectives are expected to grow 7 percent by that time. The need for forensic technicians was also predicted to grow substantially over the next few years.
The CJ curriculum features a broad array of essential topics− from forensic science and criminal investigation to ethics and the law. It is designed for highly-motivated individuals interested in the field, from high school graduates to entry-level investigators seeking to advance their careers.
Career Opportunities in Criminal Justice:
Crime Scene Investigators
Crime Lab Technologists
Cybercrime and Cyber Security Investigators
Digital Forensics Specialists
Police and Corrections Officers
Private and Government Security Guards and Surveillance Officers
Customs Agents
Fraud examiner
Where the Jobs Are:
Department of Homeland Security
Transportation Security Administration
District Attorneys' Offices
Local, State and Federal Investigation, Correction and Protection units
Sheriffs' Offices
Private Investigators
Risk Management Companies
Science and Mobile Labs
Private Security Firms
Domestic and International Military Investigative Units
Starting and mid-career salaries
The starting salary for a police officer with an Associate's degree is around $40,000 depending on the area of the country. Criminologists can earn up to $65,000; the average salary for a border patrol agent and forensic investigator is $55,000 and $55,600 respectively.
Skills and strengths needed to succeed in this field:
Critical thinking
Intuition
Computer literacy
Interviewing ability
Knowledge of legal structures
Oral and written presentation and communications
Broad understanding of criminal law and the criminal justice system
Ability to identify and analyze social problems and develop solutions
Kinds of People that Do Really Well in Criminal Justice:
People who are perceptive, decisive, inquisitive, definitely not clock watchers are well suited for this career. It helps to be detailed oriented, a take charge personality, judicious, and ethical. Strong interpersonal skills are required in order to succeed as is the ability to adapt to and work with different personality types.
Biggest Misconception about Careers in Criminal Justice:
According to Prof. Cutler, "People think that technology replaces hard work and investigative skill. But the two go hand-in-hand. You can't have one without the other" he said, adding, "a good investigator uses technology to assist, but it doesn't replace wearing out the leather of the shoes."
For more information about the Criminal Justice Associate's Degree program at NYSCAS, contact Prof. Brent Cutler at brent.cutler@touro.edu or 212-463-0400.