Alumni Spotlight: Vadim Reznikov
Currently working at Proskauer, Touro graduate Vadim Reznikov showcases lessons learned during his college experience that helped him climb the corporate ladder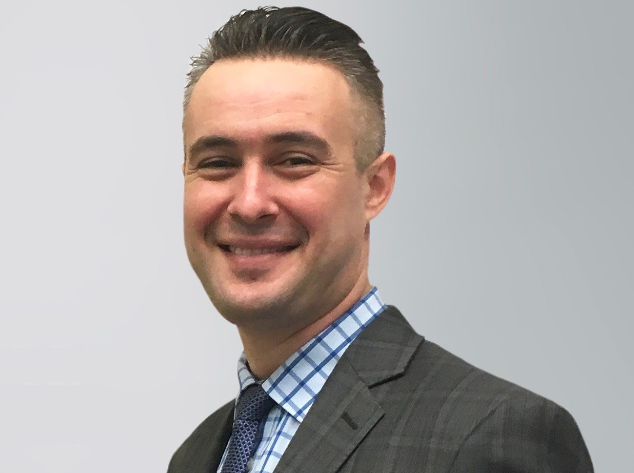 Vadim Reznikov
"I love it here," Vadim Reznikov said of Proskauer, the law firm where he now works as the associate director of technology support. "Every day is a project."
Sometimes when employees are seeking a promotion, they must apply for the new role and highlight how their skillset will enable them to be successful through a long interview process, but Vadim's story is a bit different. He actually never had to apply for any of the positions he's held at the firm over the past seven years. Instead, he's worked hard to advance from his initial job as a consultant, in which he was responsible for providing technical support to the firm and assisting the manager with day-to-day technology tasks. Over the years, he's served the firm as lead desktop support specialist, supervisor of technology support, and manager of technology support.
Recently promoted, he now has seven people reporting to him and is responsible for nationwide asset management in addition to implementing a firm-wide technology support strategy, managing day-to-day computer operations, and staff performance management and training, among other duties in conjunction with his director.
Vadim graduated from Touro College's New York School of Career and Applied Sciences (NYSCAS) with a Bachelor of Science degree in Computer Science in 2002 and also received his master's degree in information technology from Touro's Graduate School of Technology.
His mother was a student advisor, so his decision to attend the college "made total sense," and right off the bat, Vadim was impressed by both the faculty and environment.
"When I was there, it was like being at home," Vadim said. "The classes were small, which enabled me to receive personal attention. Overall, it was a really cool experience."
Vadim recalls moments of frustration when he felt like giving up, but his professors wouldn't hear of it and advised him to hang in there, letting him know the exact steps he needed to take to excel on his educational path.
It's been a while since Vadim graduated, but he can still remember how so many of his instructors inspired him. They used real-life examples so he could actually visualize the lessons in his head and made the material both interesting and accessible.
While he didn't have a formal mentor during his time at Touro, he found role models in his professors, noting that they "saw something in me that I didn't see and pushed me when I couldn't push myself," Vadim said.
He knows a lot about how that extra push can pay off since he graduated at the top of his class and found a career he loves. "I grew up here—from nothing to something," he said.
Touro also provided him with a solid foundation for a practical career, providing him with the groundwork that is key to comprehending complex technical topics.
So, what advice would Vadim give to other NYSCAS students? "Listen to professors when they give you advice, choose your profession wisely, and no matter what, never give up."
For Vadim, this guidance has certainly paid off. "You know that feeling when you go to work with a smile on your face every day? It's tough to find, but I found it," he said.