6 Questions for the Newly Appointed Associate Dean of Academic Affairs at Touro
Longtime educator Christopher Schnupp on student success, his vision for his new role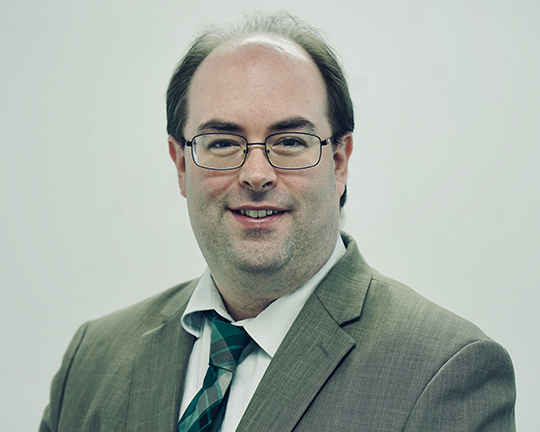 NYSCAS Associate Dean Christopher Schnupp
Kicking off the fall semester as Associate Dean of Academic Affairs, we spoke to Schnupp about why he chose Touro's New York School of Career and Applied Studies (NYSCAS), his overall responsibilities in this key role and much more.
Q: Why did you come to Touro and choose to work at NYSCAS, specifically as Associate Dean of Academic Affairs?
A: Touro has a wonderful reputation and I've had friends who have worked here or worked closely with the faculty here and always highlighted that it was a place where student growth is strongly encouraged. Motivating students to work hard to achieve their personal goals is something about which I am passionate. Because NYSCAS is career-focused, I look forward to helping ensure that students receive a high quality education that leads to employment.
Q: What are your responsibilities in this role and what is your vision?
A: My primary responsibilities are to support Dean Weinberger and the overall NYSCAS faculty, encourage student achievement and ensure that we're offering the most current curriculum that is updated on an ongoing basis. While the school is already excellent, I hope to see it expand in terms of the number of students who attend and the programs we offer.
Q: You have a long history of serving in key academic roles at higher education institutions. Why are you passionate about this field?
A: My previous experience as an educator and my dedication to student success has always guided my career. In every opportunity I've been fortunate to have, I have remain focused on helping students and guaranteeing they're receiving the best education possible that will give them access to most opportunities to be successful after graduation. I want to make a difference in the lives of all our students and hope they each leave here with tangible skills that can be translated into a full-time role. It's also vital to me that our students feel satisfied with their educational journey and that we've done the work so they leave ready to excel in their field of choice.
Q: What do you define as "student success" and how do you plan to help students reach their career aspirations?
To me, the term "student success" means our graduates leave here with proficient skills that can be utilized in a lifelong career. One of my first initiatives will be to take a deep dive into our programs to confirm they closely match industry and workplace needs and trends. Ongoing faculty development is also essential to keep them ahead of trends and changes in every business environment.
Q: What are some hobbies you enjoy participating in during your free time?
My hobbies used to include traveling, hiking and camping, but now with a 10-month-old baby at home, one of my favorite things to do is spend my free time with my family.