Dr. Milton Schiffenbauer and Research Team Prove Health Benefits of Tea
Date: September 11, 2014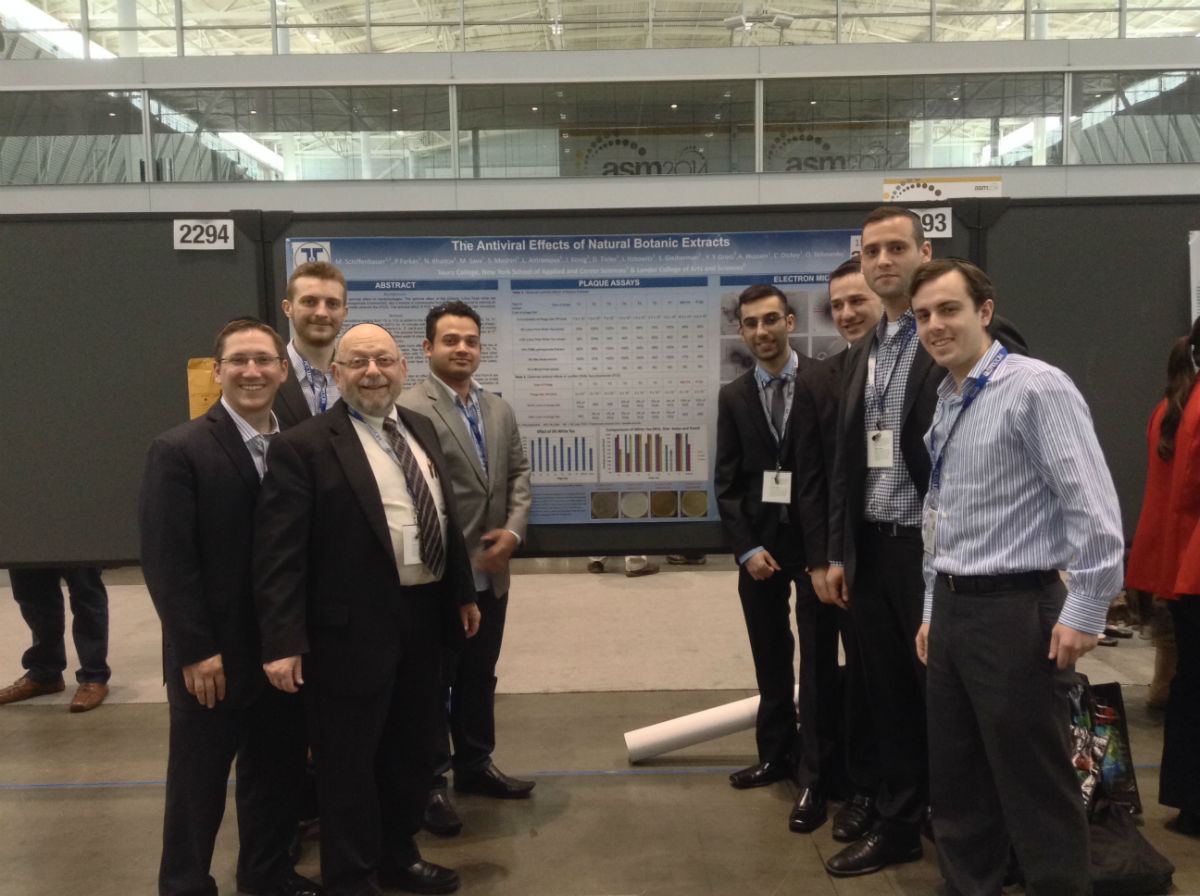 Pinchas Farkas, second from right, with Dr. Milton Schiffenbauer and NYSCAS team that presented research at the American Society for Microbiology annual meeting in Boston.
New York, N.Y. – Dr. Milton Schiffenbauer, a microbiologist and deputy chair of the biology department at the New York School of Career and Applied Studies (NYSCAS), a division of Touro College in New York City, and his students, presented their abstract, "The Antiviral Effects of Natural Botanic Extracts" at the American Society for Microbiology during a general meeting in Boston last spring.
Dr. Schiffenbauer's team conducted research on extracts derived from star anise fruit, pomegranate, and white tea. Their experiment proved that the extracts, particularly white tea, had strong antibacterial and antiviral properties that could be useful in treating human viruses.