First Jewish Poetry & Art Festival Is a Multi-Cultural Hit in 'The Heights'
Date: December 02, 2014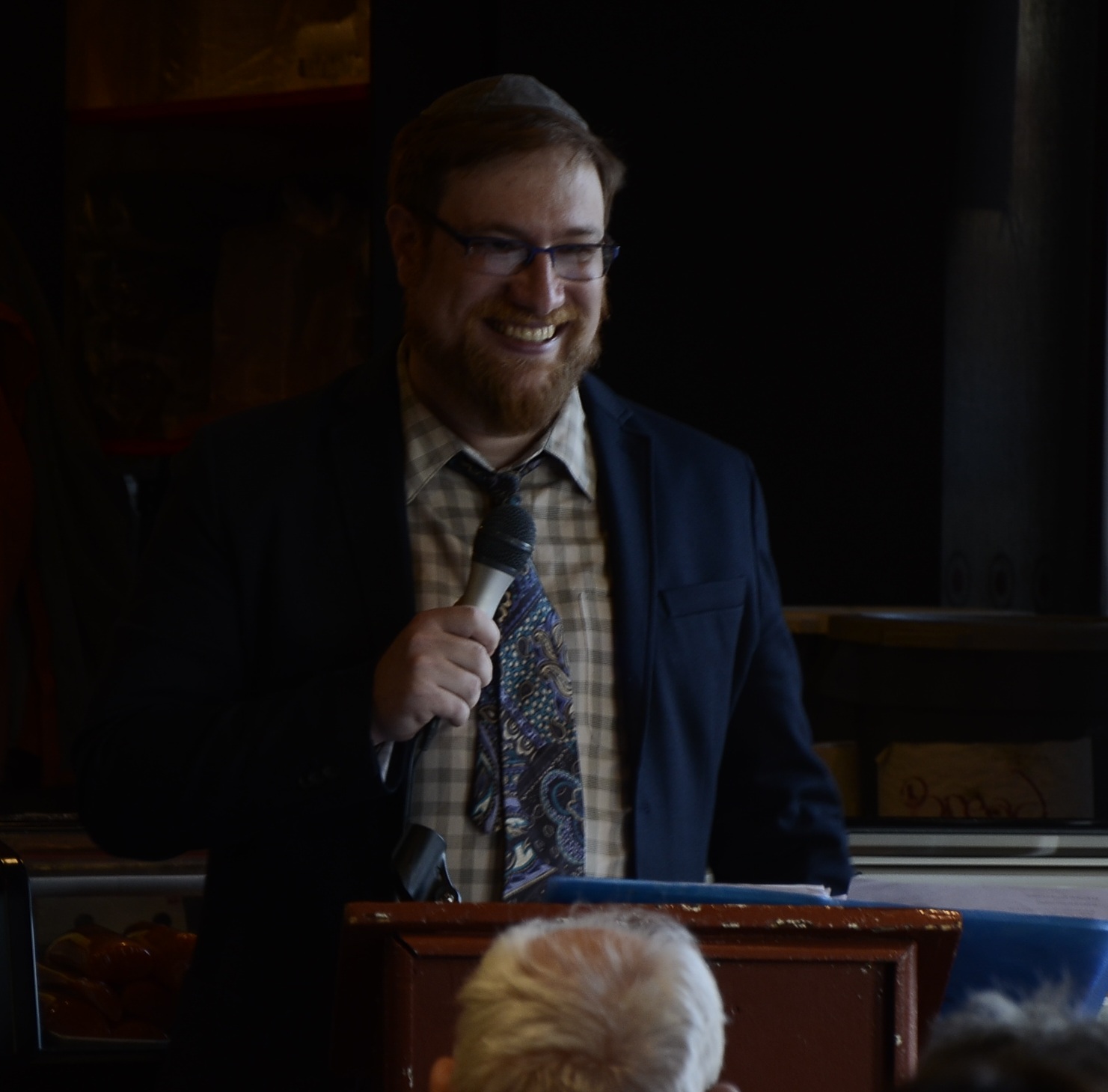 Prof. Baruch November
There was poetry in motion at the first event sponsored by the group, Jewish Advocacy for Culture and Knowledge (J.A.C.K.), held at the bustling Chop Chop kosher Chinese restaurant on West 184th Street in Manhattan. The standing-room-only poetry reading and art show on Nov. 9 was the brainchild of Baruch November, professor of creative writing and literature at the New York School of Career and Applied Studies (NYSCAS) a division of Touro College.
Washington Heights, the site of the festival, is not traditionally known as a destination for the arts, but Prof. November wants to change that. The purpose of J.A.C.K., he says, is to provide "an outlet for creative intellectual expression at forums that are accessible to everyone."
Odes to baseball and beards, hydro fracking and dead comedians, biblical heroines and elusive philosophers were recited by award-winning writers and NYSCAS professors Brenda Coultas, Baruch November, Helen Mitsios, and Yehoshua November (Baruch's brother). A special guest, Mark Plaisir, "the mysterious poet with the golden voice" sang his verses, while surrealist landscapes of artist Natalia Kadish were exhibited in an adjacent room. Among the inspired guests were Associate Dean of Faculties Leon Perkal, Languages and Literature Deputy Chairman William (Bill) Lewis, and several NYSCAS faculty members.
One student, Jakov Khasido, noted the warm and supportive environment at the forum, saying cultural events like J.A.C.K. are exciting because, "they give current students a chance to witness the talent of many unique individuals who might not have had the spotlight they deserve."
Though it was founded with Jewish spirit and will feature Jewish artists and writers, the organization is for creative types of all races, creeds, and cultures, said November. "In fact," he added, "our events aim to inspire and enlighten a diverse crowd, especially those that had been sheltered, for whatever reason, from all that literature and art has to offer."
November plans to present more of these kinds of inspiring and thought-provoking events for the enjoyment and enrichment of the community, and to support and promote writers and artists, "in their attempt to make a life dedicated to producing creative works." He would like to see J.A.C.K. expand into educational programming, art, and creative writing workshops; career and skills counseling for artists and writers; social outreach through the arts; and other innovative pursuits.
For more information, please contact: Bnovember86@gmail.com , or visit the J.A.C.K. Facebook page. A J.A.C.K. website is coming soon.